Parts of Idlib province have once more come under intensive Syrian regime and Russian bombardment and airstrikes, resulting in a number of civilian casualties, a local activist said.
The renewed activity followed a few days of relative calm, following last month's announcement of the formation of a new UN-backed constitution-writing committee, Idlib activist Musab Assaf told Diyaruna.
The committee includes 150 members chosen by the UN, the regime and the opposition, in equal measure, and is widely seen as the first step towards finding a political settlement to the conflict.
Though Syrian Foreign Minister Walid Muallem said the formation of the committee did not preclude military action, many believed a military operation was less likely, Assaf said, with a political solution in the works.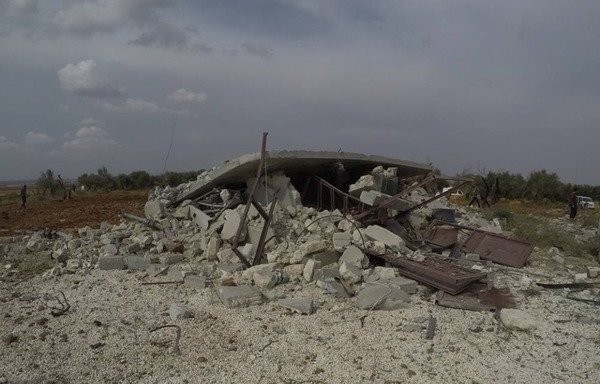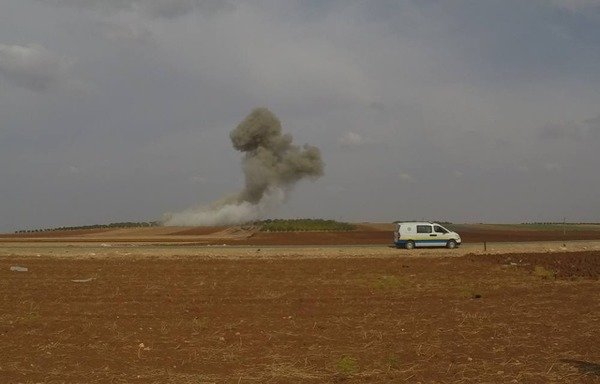 Though the latest strikes ostensibly targeted Tahrir al-Sham and opposition groups, many of the sites targeted were in civilian areas, he said, noting that they were not close to the positions of armed factions present in the area.
Taftanaz and its environs suffered the heaviest bombardment, and were hit with vacuum, or thermobaric bombs, he said. These use oxygen from the surrounding air to generate high-temperature explosion of a longer duration.
More than 30 airstrikes were recorded, he said, noting that these caused extensive destruction.
Russian warplanes also hit a displacement camp in the same area, leaving two people dead and six wounded, Assaf said.
Intensive aerial sorties
Among the hardest-hit areas were the towns and villages of Kafr Sajna, al-Rakaya, Hazarin and Maarzita in southern rural Idlib, Assaf said.
The village of al-Kefir, west of Jisr al-Shughour, also was targeted, he said, and a man and his wife were killed when their house was hit in the town of Binnish.
Syrian regime artillery intensified missile attacks from positions overlooking the area in al-Hobeit, Madaya and Khan Sheikhun, he said, especially in the direction of Kafr Nabl.
In the town of al-Bara, a woman and child were killed, and the town of Dael and its environs also came under intensive bombardment, he added.
Assaf noted that Russian and Syrian forces and affiliated militias have been carrying out conspicuous movements in rural Hama and rural Idlib.
These movements have been accompanied by intensive sorties by military and reconnaissance aircraft, which points to the possibility of an escalation of hostilities in the coming days, he said.