A barrage of Syrian regime airstrikes has killed dozens of civilians, including children, in Idlib province over the last few days, a local activist told Diyaruna.
Members of the Syrian Civil Defence (White Helmets) are continuing to search for missing people under the rubble of destroyed buildings, activist Haisam al-Idlibi said.
Idlib and parts of the neighbouring provinces of Aleppo, Hama and Latakia are under the control of Tahrir al-Sham.
The region is supposed to be protected from a regime offensive by a September buffer zone deal, but since late April has come under increasing bombardment from the Syrian regime and Russian forces.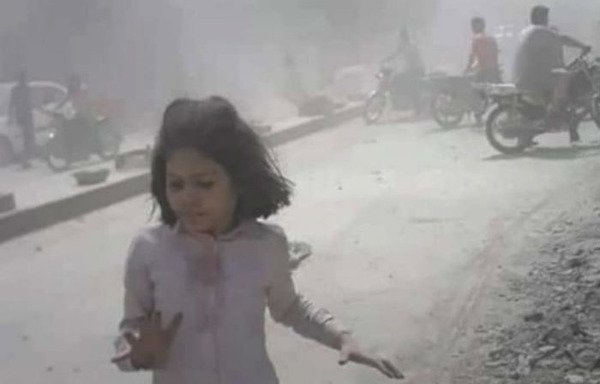 At least 18 civilians, including six children, were killed Monday (May 27th) as the Syrian regime intensified its bombardment of Idlib province, the Syrian Observatory for Human Rights said.
Ten of them, including four children, died in the town of Ariha, Observatory head Rami Abdel Rahman told AFP, adding that at least 47 people were wounded across the province.
Ariha was the hardest hit, al-Idlibi said, noting that the casualties occurred when three residential buildings were destroyed.
The deaths came a day after regime airstrikes killed 12 civilians in Idlib province, the Observatory said.
Death toll is likely to rise
In Maarat al-Numan, the number of casualties is likely to rise, as several people are still missing and presumed buried under the rubble, al-Idlibi said.
The White Helmets are still searching for them, he said.
Maarat al-Numan was hit simultaneously with dozens of high-explosive incendiary munitions, and its civil council has since declared it uninhabitable due to the extensive damage it sustained, al-Idlibi said.
Meanwhile, the town of Hazazeen was pummeled with long-range missiles and airstrikes that left six residents dead, including women and children, he said.
The city of Kafr Nabl also was attacked, and two members of the White Helmets were injured when a house was hit by two consecutive strikes, he said.
Other towns targeted by the airstrikes included Sufuhon, Kansafra, al-Hobeit, Karsaa, Batenta, Eblin, Kafr Aweed and Kafr Sajna.
Airstrikes also hit the villages of Weibdat, Rasm al-Ais, Tal Hedya and al-Kasibiyeh in southern rural Idlib and sparked massive fires in farmland, he said.
The White Helmets and volunteers are working to stop them from spreading.