Thirty-five civilians were among 37 people killed Monday (July 22nd) in a Russian airstrike on a market in north-west Syria.
At least 100 other people were wounded in the air raid that hit "a wholesale vegetable market in the town of Maarat al-Numan" in Idlib province, the Syrian Observatory for Human Rights said.
The death toll could still rise as many of those wounded are in critical condition and some are still trapped under rubble, the Observatory said.
Observatory head Rami Abdel Rahman said 35 of those killed on Monday were civilians, while two other bodies remain to be identified.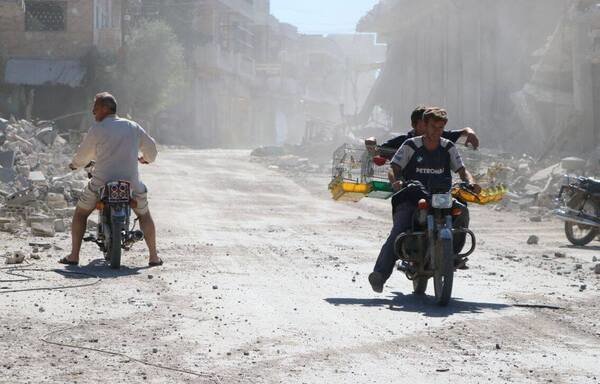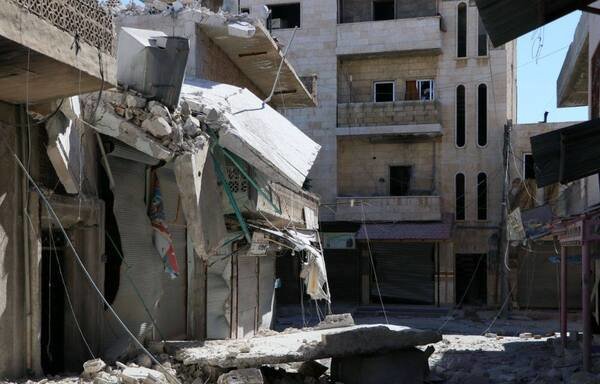 Moscow denied it was responsible, calling the reports "fake".
The latest strikes come one day after Syrian and Russian air raids on the Idlib region, which is largely controlled by the extremist alliance Tahrir al-Sham, killed 18 people, including a young media activist.
Anas al-Diab, a 22-year-old photographer and videographer, was a member of the Syrian Civil Defence (White Helmets) and also contributed to AFP.
He was killed in Russian airstrikes on his hometown of Khan Sheikhun in southern Idlib province on Sunday, according to rescuers, the Observatory and a local activist.
'A great loss'
Khan Sheikhun has been particularly hard hit, forcing thousands to flee their homes there, according to the UN.
But al-Diab "chose to remain with his fellow volunteers in Khan Sheikhun till today", the White Helmets said Sunday.
Raed al-Saleh, the head of the White Helmets, said al-Diab was killed while "trying to show the world what is going on in Syria".
"It is a great loss," he said.
Al-Diab, who was single, leaves behind his parents and three brothers, one of whom is held by the Syrian regime, al-Saleh said.
In a social media post, the White Helmets said the group "mourns the fall of a hero Anas al-Diab, a volunteer and media activist with the Syrian Civil Defence Centre in Idlib".
Five members of the White Helmets have been killed since the start of the escalation on Idlib, the rescue group said.
Al-Diab's mother and father, fellow media activists and rescue workers gathered in Idlib city on Sunday to bid him farewell, his body wrapped in a white shroud.
Ongoing bombardment prevented him from being laid to rest in Khan Sheikhun.
Children, women killed
Nine children and a number of women were among the Sunday toll, and dozens more were wounded, many of whom remain in critical condition, local activist Haisam al-Idlibi told Diyaruna.
The toll from the Sunday violence is expected to rise, he said, according to activists working in the region who took a count of the wounded.
Airstrikes targeted several areas of Idlib, but were concentrated on the city of Urum al-Joz, where 12 people were killed, including five children and two women, al-Idlibi said.
In the town of Kafrouma, five people were killed, including four children, he said, and in the town of Jbala, one person was killed.
Strikes also targeted Khan Sheikhun, where al-Diab was killed, in addition to Kafr Nabl, which is now almost totally destroyed, al-Idlibi added.
The towns of al-Tamanah, Kafr Sijna, Saraqeb, Hass, Maar Shureen, Hizareen, al-Sheikh Mustafa, Abdeen, Oureinbe and Sutouh al-Deir also came under fire, he said, according to activists in the Idlib region.
Local activists said the Russian and Syrian airstrikes were interspersed with intensive artillery barrages.