Al-Raqa military council is conducting a large-scale sweep in al-Raqa city and its northern and western hinterland in search of "Islamic State of Iraq and Syria" (ISIS) sleeper cells, a Syrian Democratic Forces (SDF) officer said.
The security campaign is being conducted in co-ordination with the SDF and with its support, and is part of a plan to eliminate ISIS sleeper cells in the region, SDF officer Farhad Khoja told Diyaruna.
The objective is to prevent ISIS remnants in the region from targeting civilians and military personnel, Khoja said.
So far, a number of villages have been thoroughly searched, as well as the encampments of shepherds and livestock breeders in those areas.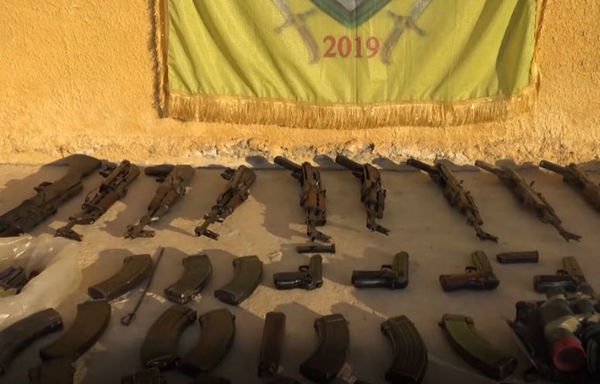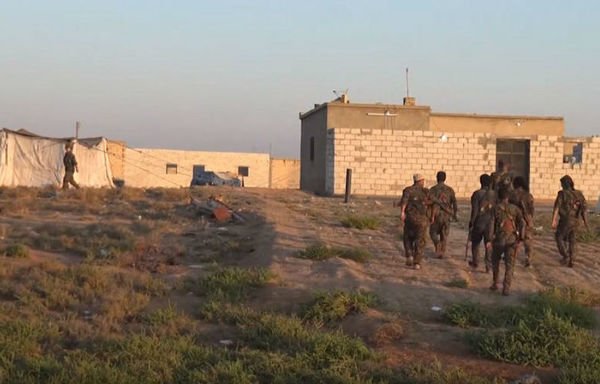 This has resulted in a number of arrests, Khoja said, and also the seizure of a quantity of automatic rifles, personal weapons and ammunition.
Part of the operation involved sweeping some areas for mines, he added.
This dangerous work was carried out by specialised teams equipped with mine detectors, who concentrated their attention on areas near main roads, he said.
ISIS leader apprehended
During a separate sweep in Deir Ezzor province, Khoja said, the SDF discovered the hideout of Abu Omar al-Suri, the ISIS leader in charge of sleeper cells in northern and eastern Syria.
Al-Suri was killed in an exchange of fire with counter-terrorism units which broke out after he was apprehended in the village of al-Riz in rural Deir Ezzor, he said.
The SDF also apprehended six members of an ISIS cell during a raid on their hideout in the town of al-Sour near the city of Deir Ezzor, Khoja said.
The cell members were in possession of a quantity of weapons, ammunition and explosives, he said, as well as documents and cell phones that proved they worked with and were in communication with ISIS leaders and cells.
These pre-emptive operations will severely degrade the capabilities of sleeper cells, Khoja said, and are expected to reduce the number of attacks carried out against SDF elements and civilians.