The Syrian Democratic Forces (SDF) and their allies are continuing to carry out security operations against "Islamic State of Iraq and Syria" (ISIS) sleeper cells and remnants in parts of Syria they control, an SDF officer said.
Deir Ezzor province and the area of al-Raqa -- a former ISIS bastion -- have been the focus of these operations, SDF officer Farhad Khoja told Diyaruna.
Raids conducted over the past few days have resulted in the killing or arrest of a number of ISIS elements, he said, before they were able to carry out potential attacks against civilians, SDF or Kurdish forces.
The most recent operation was carried out by SDF counter-terrorism units in co-operation with the Asayesh (Kurdish security forces) and other allied forces, backed by the international coalition, Khoja said.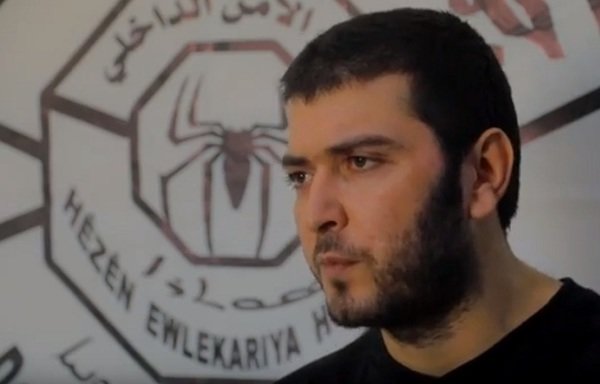 This resulted in the arrest of an ISIS emir, Khalil Hamad Hamadeh, in the town of Markada, and the seizure of documents that implicate him in bombings that took place in al-Shaddadi area, Khoja said.
ISIS emir Abdul Rahman Ali Saleh, also known as Abu Mohammed al-Homsi, also was arrested near the city of al-Tabqa in al-Raqa province.
Additionally, a three-member ISIS cell was arrested in the Abu Khashab area of rural Deir Ezzor province, he said, noting that the cell had assassinated Marwan al-Fatih, joint chairman of the Deir Ezzor legislative council, in December 2018.
Separately, four ISIS elements were arrested in a successful raid carried out in the village of Raqa al-Samra in eastern rural al-Raqa province, he said.
Another ISIS element, Kamal Jumaa al-Jojah, was arrested in his home in al-Raqa city near the Uthman bin Affan mosque last month, he added.
Alerted by local residents
Several attacks also were thwarted as a result of the arrest of four ISIS elements in the town of al-Kashkashiyah in eastern rural Deir Ezzor, Khoja said.
"This operation was noteworthy because the SDF was alerted to the presence of the cell by local residents," he said.
After receiving this information, a security team conducted the necessary investigations, Khoja said, and a raid was carried out to arrest the cell members.
The forces that carried out the raid seized weapons and grenades that were in the possession of the cell members, he said, adding that the cell appeared to have been intending to target civilians in the area.
Khoja said another successful operation was carried out in the town of al-Mustariha near the city of Manbij that resulted in the arrest of an ISIS element named Mohammed Ali Mahmoud al-Jassim.
It appears that al-Jassim had fled to Idlib, and then had come back to Manbij to carry out attacks in the city, Khoja said.