Syrian Democratic Forces (SDF) are conducting an extensive security operation in pursuit of "Islamic State of Iraq and Syria" (ISIS) elements and sleeper cells in rural al-Hasakeh and in rural Deir Ezzor, near the Iraqi border.
In addition to arresting a number of ISIS elements, the SDF discovered tunnels and hideouts the group uses to smuggle fighters and weapons into and out of Iraq, SDF officer Farhad Khoja told Diyaruna.
The SDF campaign, which is backed by international coalition air power, is focusing on the north-eastern Badiya (desert) region of Deir Ezzor province, near the Syria-Iraq border, Khoja said.
In Wadi al-Ajij, security forces discovered a network of tunnels ISIS elements had used as a hiding place and as a conduit through which to smuggle weapons and fighters to and from Iraq, he said.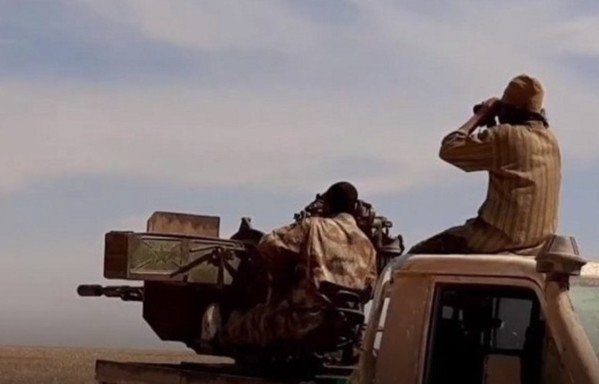 These tunnels were dug nearly five years ago, Khoja said, during the time that ISIS was in control of the region.
This area is of strategic importance because of its location near the border, and because the harsh terrain makes sweep operations difficult, he said.
ISIS exploited these conditions, digging dozens of hideouts and tunnels where its fighters could lie low for long periods of time, he said.
As part of the same operation, Khoja said, the SDF also raided the village of al-Aarkan and the outskirts of the town of al-Sabha in eastern rural Deir Ezzor, with both ground forces and forces transported by helicopters.
Here they arrested a number of ISIS elements who had been concealing themselves among the civilian population.
"Two of the detainees, who had been working as motorcycle mechanics, were active ISIS elements who carried out attacks as part of a sleeper cell," he said, while a third cell member, who worked at an internet café, managed to escape.
The SDF units taking part in the operation killed three ISIS elements who had barricaded themselves in a den, and destroyed five other hideouts that were being used to store weapons and food, Khoja said.