Iraqi police, intelligence forces and Diyala tribesmen were on Wednesday (September 18th) entering the third day of a major security operation to clear "Islamic State of Iraq and Syria" (ISIS) remnants from the province.
So far, joint forces taking part in the operation have torched six of the group's secret hideouts in al-Nada basin, Qizlaqaz Mountains, al-Azim and the orchards of Sharwin and al-Dawaleeb in al-Mansouriya and northern al-Muqdadiya.
They have destroyed light and medium weapons and ammunition, improvised explosive devices (IEDs) and food supplies stored in these hideouts.
And they have arrested five ISIS elements who were wanted by the Iraqi courts.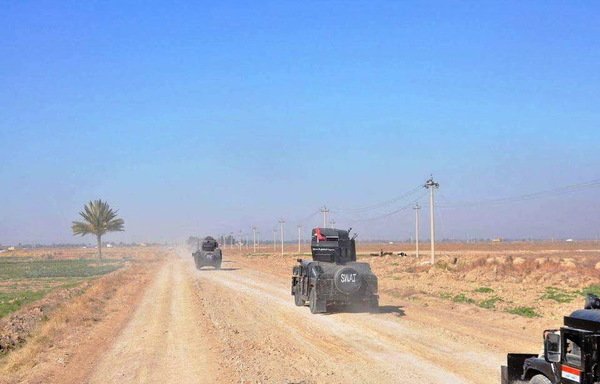 The operation is part of a "security plan to hit enemy remnants and end their activities and movements in uninhabited areas of Diyala", Diyala tribal leader Sheikh Haitham al-Hawm told Diyaruna.
"The terrorists are using caves, especially in the east of the province, as natural hideouts, and are moving secretly between groves of trees and dense vegetation and in rugged valleys where military vehicles are unable to drive," he said.
"They are trying to take advantage of the complex terrain to create sites for themselves to regroup," al-Hawm said.
Iraqi forces are trying to prevent this from happening in order to safeguard local residents and security forces stationed in the area against future attacks.
Terror activity prompted crackdown
"Over the last few months, [ISIS remnants] have carried out kidnappings, extortion and sporadic attacks," al-Hawm said.
The most recent of these attacks occurred 10 days ago, he said, "when an Iraqi army patrol repelled an attack by a group of militants in the area of al-Nada".
"These terrorist activities prompted the security forces to step up their efforts to hunt down terrorist remnants, eliminate their rest-houses and weapons, and cut off their supply lines and movements," he said.
The ongoing operation to rout ISIS remnants "has directed surprise strikes at the enemy and helped disrupt their movements and defeat their plans to disturb the citizens' security", al-Hawm said.
Diyala tribesmen "are committed to providing direct support to the security forces in all their operations to uproot the terrorist remnants", he added, noting that they are passing along intelligence information when they receive it.
Al-Hawm noted the positive contribution the tribal forces are making to maintain security in the province.
"It is necessary to increase the numbers of these troops in line with the security challenges the province faces as a result of its terrain and agricultural nature, and the fact that its territory opens up to multiple provinces," he said.
"Attention also should be given to the issue of equipping tribal fighters with sufficient weapons, so that they are able to participate more effectively in countering the terrorists and enforcing security," he added.