A security operation to detect hideouts of "Islamic State of Iraq and Syria" (ISIS) remnants in the valleys of Imam Weis, in north-east Diyala, was launched Monday (January 13th), the Diyala police command said.
Diyala police, Diyala Operations Command and army aircraft launched "a massive operation" in areas of lax security, Col. Nihad Mohammed Hassan, the police command's media and relations director, told Diyaruna Tuesday.
Those areas include the valleys of Thalab, Hadid and Ein Al-Samj in Imam Weiss sub-district in the district of Khanaqin.
The operation aims to build on the security successes achieved during the eighth phase of the Will of Victory security campaign, which ended two weeks ago, he said.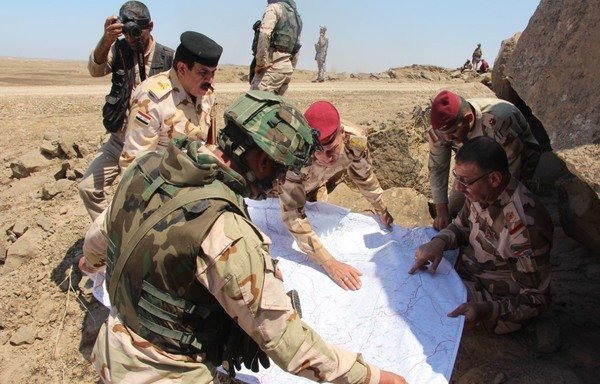 It also aims to "maintain pressure on the terrorist remnants and their sleeper cells in areas with rough terrain and orchards", Hassan said.
"The operation is part of our preventive efforts aimed at protecting villages and towns close to the valleys and preventing enemy remnants from expanding and exploiting any loophole or weakness in security activity," he said.
"It is part of a series of security operations that will be implemented in the coming days against ISIS remnants in areas where there are security breaches and terrorist activity," he added.
"We are conducting now a careful search of the operation's target areas, based on accurate intelligence and aerial reconnaissance," he said.
"Vast lands have been brought under control and the terrorist threat has been removed there," he added.
Securing provincial borders
Significant results have been achieved in the recent security operations in the province, Hassan noted, which have contributed to "improving the state of security and enabling displaced families to return".
A plan has been devised to fortify villages in isolated areas, such as the villages of Imam Weis, al-Waqf basin, al-Nada, Abu Saida and Hamreen basin, he said.
The plan includes "deploying ambushes, night patrols and checkpoints around the villages to block terrorist infiltration and thwart their attacks", he added.
"Villages also have been provided with several thermal surveillance cameras to monitor terrorist movements and activities," he said, adding that more of these cameras are to be installed in several locations.
There are other plans to fortify Diyala's administrative border with Salaheddine province, considered to be very volatile, according to Hassan.
"Securing this border is the army's responsibility, but we are co-operating and co-ordinating our efforts with them," he said.
"There is much activity and plans to enhance control of the border areas and close all gaps by increasing the military units' deployment, stepping up air monitoring activity, and launching more clearing and tracking operations," he said.