Syrian regime forces and allied militias entered the Idlib province town of Khan Sheikhun on Sunday (August 18th) for the first time since they lost control of it in 2014, in fighting that left dozens of combatants on both sides dead.
Syrian regime forces entered the town amid "fierce clashes" with Tahrir al-Sham and its allies, the Syrian Observatory for Human Rights said.
Pro-regime forces had been advancing over the previous few days in a bid to encircle Khan Sheikhun from the north and west and to seize a key highway that connects Damascus with Aleppo, which the regime retook in December 2016.
On Monday, Syrian and Russian airstrikes attempted to hinder the advance of a Turkish military convoy heading through Idlib province towards Khan Sheikhun.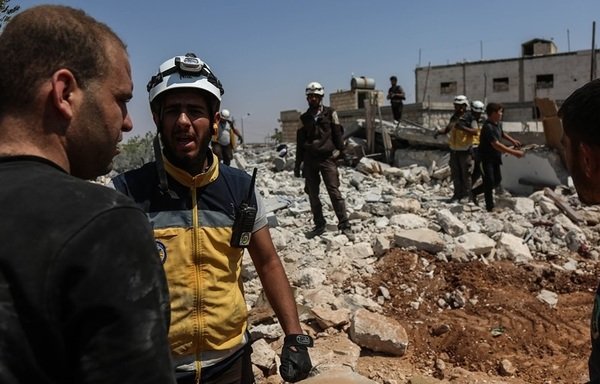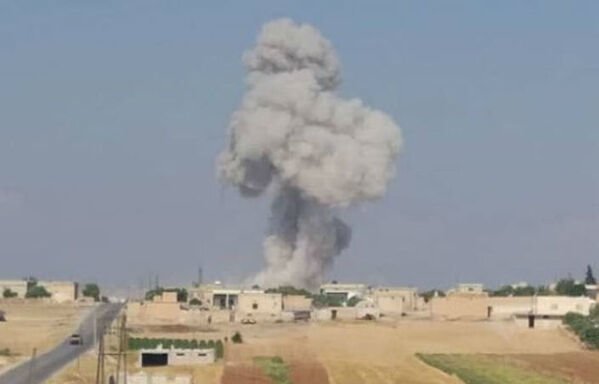 The Idlib region is supposed to be protected from a massive regime offensive by a buffer zone deal signed in September between regime ally Russia and opposition backer Turkey.
But it was never fully implemented, as Tahrir al-Sham refused to withdraw from the planned demilitarised zone.
On Sunday regime forces retook the village of Tal el-Nar -- a strategic hill that overlooks the city -- and nearby farmland north-west of Khan Sheikhun before closing in on the town, Observatory head Rami Abdel Rahman said.
They then advanced into the north-western districts of the town amid "ferocious resistance" from Tahrir al-Sham and allied groups, he said.
Tahrir al-Sham carried out several suicide bombings to slow the advance of regime troops, Abdel Rahman added.
Before regime forces entered Khan Sheikhun, city elders held a public meeting to discuss the situation, declaring afterwards that they reject the entry of the Syrian regime, Idlib activist Musab Assaf told Diyaruna.
They said the ongoing fighting is not only against regime forces but also allied militias from other areas, including Iraq and Lebanon, which were brought into the area by Iran's Islamic Revolutionary Guard Corps (IRGC), Assaf said.
Massive wave of displacement
Meanwhile, Assaf said, people have been fleeing out of southern rural Idlib and the edges of Hama province towards the interior areas of Idlib province and the border area, which have so far been spared the fighting and airstrikes.
Informal camps are being set up by civilians who fled the fighting, he said, as the area is already saturated with internally displaced persons (IDPS) who have fled there from all areas throughout the past months.
Now almost emptied of inhabitants, Khan Sheikhun sheltered almost 100,000 people before the start of the current military escalation, the majority displaced from Hama province.
"Many of these people have been displaced up to five times," the UN's regional spokesman for the Syria crisis, David Swanson, said Saturday.
"Ongoing clashes, shelling and airstrikes, including the use of barrel bombs, continue unabated" and have damaged schools and hospitals, he added.
Assaf said the airstrikes are continuing to pound southern rural Idlib on a daily basis, particularly in the area of Maarat al-Numan, as well as Maarat Hurma, Kafr Sijnah, Talmenes, al-Rakaya, al-Latamna, Hesh and Deir al-Sharqi.