Displaced Iraqi families have begun to make their way home to the Kirkuk province town of al-Rashad, now that the area has been cleared of mines and improvised explosive devices (IEDs), local officials told Diyaruna.
In another sign that life is returning to normal in al-Rashad, which is part of al-Hawijah district, the local authority building officially reopened for business on September 6th.
Iraqi forces regained control of the district a year ago, during military operations to liberate al-Hawijah from the "Islamic State of Iraq and Syria" (ISIS).
Displaced families were unable to return, however, as ISIS had planted mines and explosive devices in the centre of the district and in surrounding villages.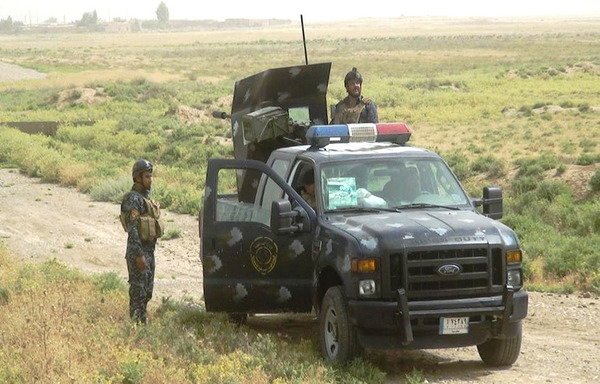 "After much effort, the police managed to remove all explosives and fully rid the area of that threat, which jeopardises the safety of the civilian population," said al-Rashad administrative district head Louis al-Obaidi.
All the town's official and service buildings, including the police headquarters, have now reopened, he told Diyaruna, after the completion of mine-clearing operations and reconstruction work.
First families return
A first batch of 70 displaced families have returned to al-Rashad, al-Obaidi said, adding that a second batch of 50 families will be heading home soon.
"All the families were subjected to security checks before they were allowed to return," he added, to ensure there were no ISIS infiltrators among them.
Al-Obaidi expressed his hope that their return would be a "positive start" and would herald the return of more displaced families to their homes in al-Rashad and other areas of al-Hawijah.
"Local residents are a key partner in the security effort, and their return to their homes is part of the process to stabilise local communities that have been affected by terrorism," he said.
"We hope that any step in that direction will be successful, and that everything returns to normal and we prosper," he added.
IEDs have been cleared
Al-Rashad has been completely cleared of explosive devices ISIS elements planted in the streets, homes and public buildings, said Kirkuk Police Command media director Col. Afrasiao Kamel Weiss.
"A large number of bombs and explosives have been dismantled and detonated by the federal and local police, and the area has been secured," he said.
This has made it possible for displaced families to return.
"The security situation in general is good, and there is wide deployment of police units on the border of the town," he said, adding that search patrols have been destroying ISIS safe-houses and weapons storage facilities.
The displacement crisis is near an end, he said, "and we hope that nobody remains displaced, not only in al-Hawijah but throughout Kirkuk".
Committed to ensuring security
Al-Hawijah district council member Ammar al-Hamadani praised the "exceptional" efforts of the security forces in clearing ISIS remnants from al-Rashad and uncovering their hiding places.
Local residents are committed to ensuring security returns to their district, and support the security forces in their work, he told Diyaruna.
"There are joint security committees, and the Kirkuk migration agency is looking into IDP [return] requests to make sure they have a clean security check," he said.
Mohammed al-Jubury, 57, recently returned to al-Rashad's centre.
"We were displaced for a long time, so our happiness now is indescribable," he told Diyaruna. "We cannot believe we are finally back."