Rehabilitation work on schools, hospitals, water infrastructure and industry damaged by the "Islamic State of Iraq and Syria" (ISIS) has been making rapid progress in the western Kirkuk district of al-Hawijah, a local official said Monday (June 10th).
The work is part of a national and international effort to rebuild infrastructure, al-Hawijah district council member Ammar Ali al-Hamdani told Diyaruna.
"Public services in al-Hawijah district and its outskirts are experiencing a remarkable improvement as result of efforts to rebuild all projects that have been damaged by ISIS," he said.
Work on a unified water project has been fully completed, he said, noting that drinking water can now be delivered "to all areas in the centre of the district".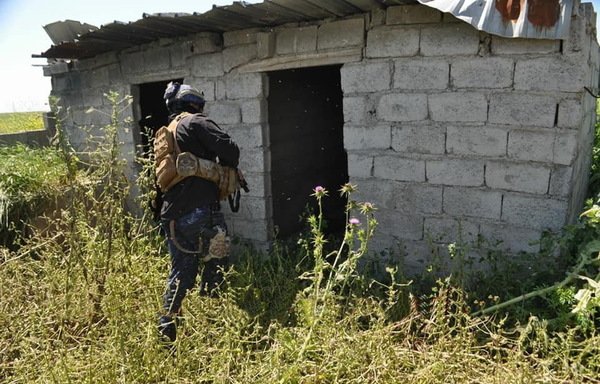 "We also have completed the rehabilitation of al-Hawijah hospital, which has started providing medical services and treatments," al-Hamdani said.
"The Ministry of Planning has approved the completion of work on the 200-bed al-Hawijah General Hospital construction project, where construction work stopped after ISIS invaded the district," he said.
Meanwhile, he added, "more than 90% of the schools have been reconstructed and opened to students, in collaboration with UN organisations".
There are more than 500 schools in al-Hawijah district.
The district's asphalt production plant, one of its most important economic projects, also is expected to reopen soon, he said.
"The plant has been completed with the support of international organisations such as the UN Development Programme, as well as the Iraqi fund for the reconstruction of areas affected by terrorist operations," he added.
Displaced residents return
"Areas in the outskirts of al-Hawijah have seen a full return of their residents, who were forcibly displaced as result of terrorism," al-Hamdani said. "More than 60% of the displaced families have returned to the centre of the district."
Since ISIS was booted out of the district in October 2017, a total of 100,000 internally displaced persons (IDPs) have returned to their homes, he said.
"Stability has motivated families to return," al-Hamdani said, noting that the majority of returnees are those whose home villages were relatively unscathed.
"The security forces are constantly conducting extensive searches for terrorist remnants and cells," he added, with security efforts intensifying in the days before Eid al-Fitr.
"Towns such as al-Riyadh and al-Rashad, in addition to al-Ghara hills and the villages located along the lower Zab river in the vicinity of the towns of al-Abbasi and al-Dabs have been combed," he said.
Additional military units also have been deployed in flashpoint areas.
"The activity of ISIS remnants has been diminished as result of the security forces' tight grip, and the breadth of their security coverage," al-Hamdani said.