A new alliance between two al-Qaeda-affiliated groups has civilians in Idlib concerned for their own safety and for the overall situation in the region, which is likely to become more volatile, a local activist said.
In a recent statement, Hurras al-Deen and Ansar al-Tawhid announced they were merging to form the Nusrat al-Islam alliance, activist Haisam al-Idlibi said.
Civilians' concerns are two-fold, he told Diyaruna.
"They worry the international coalition will target the areas of Idlib province where these groups have a presence, and that battles are likely to erupt between the new alliance and other factions, particularly Tahrir al-Sham."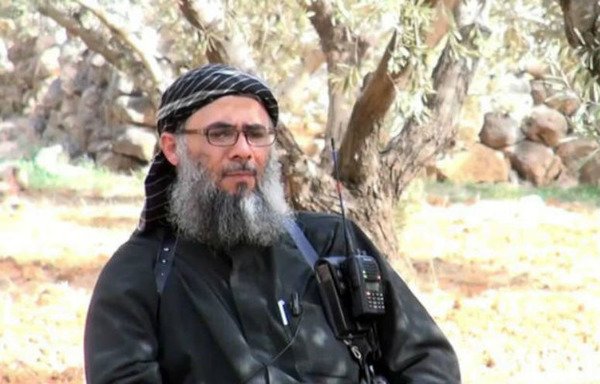 Northern Syria, and Idlib province in particular, have become "a massive human reservoir" for those who espouse extremist ideology, al-Idlibi said.
These fighters have fled from other areas, or have been brought there under the ongoing reconciliation deals struck with the Syrian regime, he said.
Extremist ideology
Even though the "Islamic State of Iraq and Syria" (ISIS) recently attacked Hurras al-Deen, it remains the closest to it in an ideological sense, al-Idlibi said.
Hurras al-Deen was formed in late February, and though its elements support al-Qaeda, the probability of co-operation with ISIS remains high, he added.
Hurras al-Deen elements previously fought in the ranks of al-Nusra Front (ANF) and refused to disengage from al-Qaeda or fight against ISIS, he said.
They come from al-Battar battalion, Abu Ubaida bin al-Jarrah battalion, al-Badiya army, Abu Bakr al-Siddiq battalion, Saraya Kabul, Jaish al-Sahel and Jaish al-Malahem.
Commanded by Abu Humam al-Shami, Hurras al-Deen includes several influential emirs, among them Jamal Zayniyah, also known as Abu Malek al-Talli, Khalid al-Arouri, also known as Abu al-Qassam al-Urduni, Iyad al-Toubasi also known as Abu Julaybib al-Urduni, and Sami al-Uraidi.
In total, Hurras al-Deen comprises about 2,500 elements, including about 900 foreign fighters, al-Idlibi said.
Ansar al-Tawhid emerged in late 2016 after hundreds split from Jund al-Aqsa, and is based in the city of Sarmin in rural Idlib.
It is commanded by Abu Diab, one of its founders, and includes in its ranks a mix of Syrian and foreign fighters who espouse al-Qaeda's ideology.