High tension prevails in western Aleppo province near the border with Idlib following clashes between Tahrir al-Sham and extremist elements fighting under the banner of the Fathbatu (Hold Steadfast) operations room, an activist said.
The fighting, which left casualties on both sides, also killed at least two civilians and injured others, as it took place in a densely populated area where there are a number of displacement camps.
Tensions are still running high in parts of Idlib and rural Aleppo and Hama provinces following the clashes, Idlib activist Haisam al-Idlibi told Diyaruna.
The latest round of violence began Saturday (July 25th), when a Tahrir al-Sham checkpoint at the entrance to the western Aleppo city of al-Atareb came under an attack that killed two elements who had been manning the post, he said.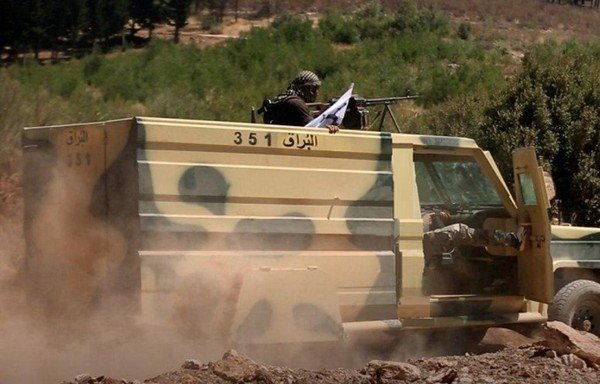 This led to the widespread deployment of extremist militants, he added, particularly those belonging to the recently formed Fathbatu operations room.
Fathbatu comprises five hardline groups: Hurras al-Deen, Ansar al-Islam, Ansar al-Deen, Tansiqiyat al-Jihad and Liwa al-Muqatilin al-Ansar. It was formed at the behest of Hurras al-Deen, which is considered to be al-Qaeda's branch in Syria.
Tahrir al-Sham responded to the attack by raiding the Idlib town of Talaada, in the same area, and engaging in fierce fighting with Hurras al-Deen -- and the two factions led by Abu Yahya al-Jazairi and by Qutaiba al-Barsha in particular.
One Hurras al-Deen element was killed in the fighting and another was injured, while two civilians were killed in the crossfire, al-Idlibi said.
Talaada is surrounded by a number of displacement camps, he said, noting that some tents in al-Deir and Sheikh Mustafa camps were hit during the clashes.
There have been previous tensions and clashes between Tahrir al-Sham and rival extremists Hurras al-Deen and others that often have culminated with Tahrir al-Sham seizing control of rival positions, al-Idlibi said.
The fighting among rival extremist factions comes against the backdrop of daily acts of aggression from the Syrian regime forces and allied militias, he said, noting that there has been regular shelling of parts of Aleppo, Idlib and Hama.