Iraqi forces on Wednesday (April 11th) carried out a security operation to clear desert areas around the Anbar province border town of al-Qaim of "Islamic State of Iraq and Syria" (ISIS) remnants and their hideouts.
The Iraqi army's 8th Division occasionally conducts searches in desert areas around the city to look for ISIS elements and bases, al-Qaim mayor Ahmed al-Dulaimi told Diyaruna.
On this occasion army forces were able to locate two ISIS hideouts -- tunnels the group had dug in the desert near al-Qaim -- that they had used to hide from aerial surveillance and prepare for future attacks, he said.
No ISIS fighters were present at the hideouts during the raid, and "no weapons or equipment were found onsite, except for leftover food and clothes and some living supplies", al-Dulaimi said.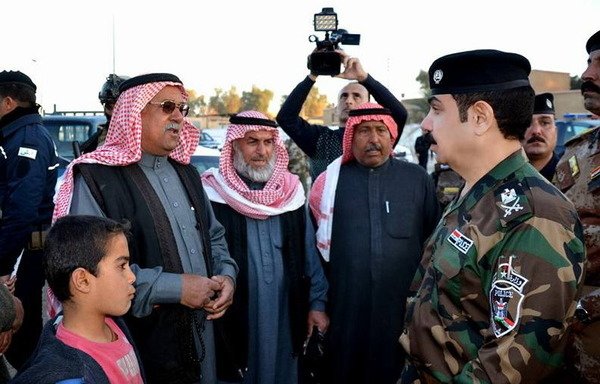 As part of the same operation, security forces arrested an individual who was in possession of an explosive belt at his home in al-Qaim, he added.
The explosive belt was ready to be detonated, al-Dulaimi said, and the suspect, an Iraqi national, appeared to have been preparing to carry out a suicide attack.
Investigators have been questioning the suspect in search of information that may lead them to sleeper cells and facilitate the foiling of other plots, he said.
Since November 3rd, when Iraqi forces ousted ISIS from al-Qaim, "there has been no security breach, either in the centre of the city or on its outskirts", al-Dulaimi said.
This is because Iraqi forces are deployed in every corner of the city and along the border with Syria, he said.
The tracking down and targeting of militant sites, based on information from intelligence sources and the local population, "has had a profound impact on establishing a more secure and stable environment", he said.