Iraqi forces have arrested five "Islamic State of Iraq and Syria" (ISIS) elements in the Anbar province border town of al-Qaim, a local official said Tuesday (December 18th).
Security forces carry out occasional search operations to track down ISIS cells in al-Qaim, deputy mayor Ahmed Jidian al-Dulaimi told Diyaruna.
"As part of these efforts, the forces have succeeded in the past few days in arresting an undercover terror cell in the area of al-Karabila," he said.
The cell comprises five ISIS elements, including a woman, who are wanted for trial, he said, noting that the arrests were conducted pursuant to court-issued arrest warrants.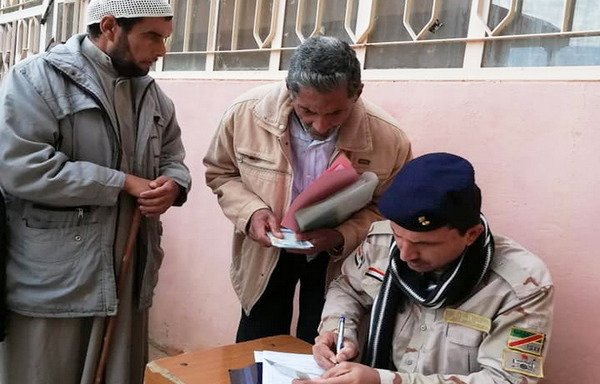 "The intelligence and security services are pursuing ISIS sleeper cells on every inch of the city, not allowing them any opportunity to plan or to compromise security," al-Dulaimi said.
"As for the situation on the outskirts of the city and the border with Syria, things are very calm," he said.
"Large army and tribal units are surrounding al-Qaim from all sides, and they recently have been reinforced by an armoured brigade as part of the enhanced measures taken to protect the border with Syria," he added.
Preventing border infiltration
"Security operations on the border do not stop," al-Dulaimi said, noting that Iraqi and international coalition forces also have been striking ISIS targets across the border in Syrian territory.
This has "helped keep potential terrorist threats away from our territory", he said, adding that "there has been no infiltration" from across the border into al-Qaim.
ISIS is "taking its last breaths in its last stronghold in eastern Syria", he said. "ISIS remnants are split and shattered, and their presence in the western Anbar desert has dissipated."
Improved security in al-Qaim has facilitated the return of about 70% of the population who had left the city in recent years due to ISIS's presence, he said.
The most recent batch to come back about a week ago, from the camps of Bazbiz and Ameriyat al-Fallujah, included 113 families, with a total of 528 persons, the Ministry of Displacement and Migration said Monday.