The sign on 22-year-old Mahsa Amini's makeshift gravestone reads, "You have not died. Your name will become a symbol."
Her loved ones knew her death would not be in vain, and it has proven not to be. It has ignited the largest protests in Iran since the 2009 Green Movement -- unprecedented since Iran's 1979 Islamic Revolution.
Many analysts describe the current uprising in Iran, following the September 16 death of Amini, a resident of Saghez, Kordestan, as a feminist movement.
While a host of grave issues Iranians face each day have fuelled ongoing protests, the death of a young woman in "morality police" custody over what they deemed an "inappropriate [head] covering" has remained at the heart of the uprising.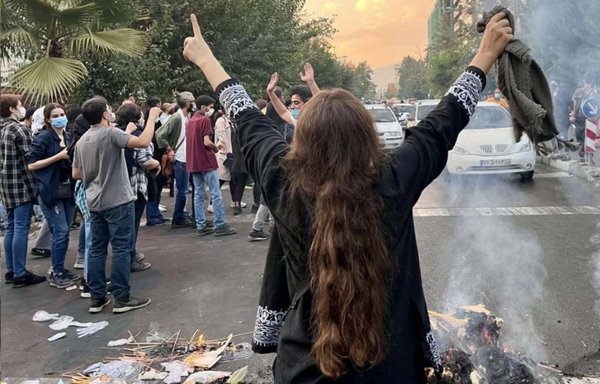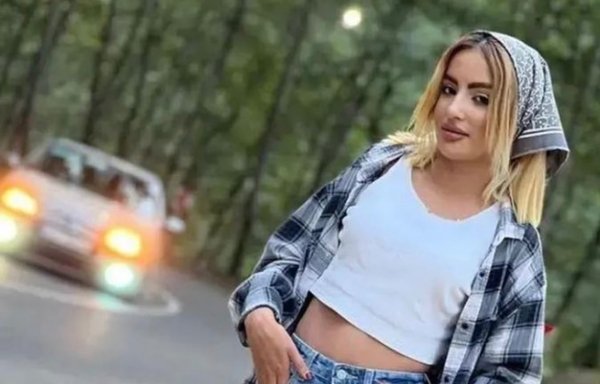 In a symbolic act of defiance across the country, women are burning their headscarves, mandated by the regime since 1979.
In another symbolic move to claim control over their bodies and personal freedoms, some women also have cut their hair as crowds cheer them on.
The list of countries condemning Iran's human rights violations amid the protests grows longer daily.
According to Oslo-based group Iran Human Rights (IHR), at least 76 people have died in Iran's crackdown on 11 nights of unrest sparked by Amini's death.
Braver, bolder, blunter
The ongoing nationwide protests are unprecedented in Iran, as women's personal freedom is at their root, and continues to headline the demonstrations.
With the newest uprising, the Islamic Republic finds one of its basic principles attacked. Compulsory head coverings for women have been its mainstay tactic of keeping women silent and treating them as second-class citizens.
The most overt means of repressing women and restricting their social presence has been forcibly covering them and enforcing a "dress code" for them to follow.
Now, women's acts of defiance, such as uncovering or cutting their hair and burning their headscarves, are punishing the regime by destroying the very weapon used to silence and restrict them.
The younger generation of Iranian women, not even born at the time of the Islamic Revolution, have proven braver, bolder and blunter than their mothers.
They have disobeyed the regime's dress code, stricter under ultra-hardline president Ebrahim Raisi -- increasingly so over the past several months.
Videos of women fighting back when ordered to pull their scarf forward or screaming and resisting while being pushed into police vans for a "talking-to" by female morality police have circulated on social media over the recent months.
Amid the current protests, many Iranian university students and professors have announced they are on strike and have not taken part in classes, including online classes.
In a clear sign of the regime's panic, the messaging app WhatsApp and Instagram -- both highly popular in Iran -- have been blocked following an order issued by Iran's Supreme National Security Council.
Companies providing internet on mobile phones have been ordered to cease the service. Without virtual private networks (VPNs), accessing the internet on a computer is practically impossible in Iran.
Many Iranian businesses have complained that the state-ordered internet disruption is highly disruptive, but Tehran has preferred to continue the internet blackout at the cost of further damage to an already flailing economy.
Iranian youth, particularly young women, remain resistant and defiant.
'Woman, Life, Freedom'
Previous protests in Iran, even the last major series of demonstrations in 2019, began over economic or political issues. The 2019 uprising was sparked by an abrupt, drastic increase in the price of fuel.
The 2009 Green Movement was over what the Iranian public widely described as "stolen elections": the disputed result of the elections granting former president Mahmoud Ahmadinejad a second term in office.
The youth and women were highly active in Iran's Green Movement. But until the past week, there never was a series of protests in the past four decades over women and their rights, with men actively participating in support of women.
Scores of public figures, including actors, musicians and particularly football players, have issued statements on social media condemning Amini's slaying and the suppression of Iranian women.
Football star Ali Karimi has continued his statements against the regime's oppression in support of the protests, despite reported warnings from the Islamic Revolutionary Guard Corps (IRGC).
According to Karimi's social media pages, the IRGC also threatened to arrest him and confiscate his property.
On September 27, his villa in Lavasan, Tehran, was reportedly confiscated by Basij forces, but they returned it to him shortly after, in light of public outrage over the news.
Several well-known Iran-based actresses have taken off their headscarves on videos or photos that they have posted on social media.
This trend has continued despite the Iranian guidance minister's threat of banning them from acting, as he said that "they need to find work elsewhere".
Yet underscoring the violation of women's rights, the unprecedented main slogan of the ongoing protests in Iran remains, "Woman, Life, Freedom."