Iraqis are growing increasingly fed up with Kataib Hizbullah, an Iran-backed Shia militia in Iraq, as it continues to commit violent crimes and human rights abuses.
The discontent was apparent in parliamentary elections on October 10 in which the militia's political wing, the Huqooq party, won only one seat despite fielding 40 candidates.
The failure of the leaders of Kataib Hizbullah and other Iran-backed militias in the elections is a natural consequence of the crimes they committed against the Iraqi people, political analyst Ahmed Shawki told Al-Mashareq.
He pointed to the group's kidnappings, killings and repression of thousands of Iraqis of all sects.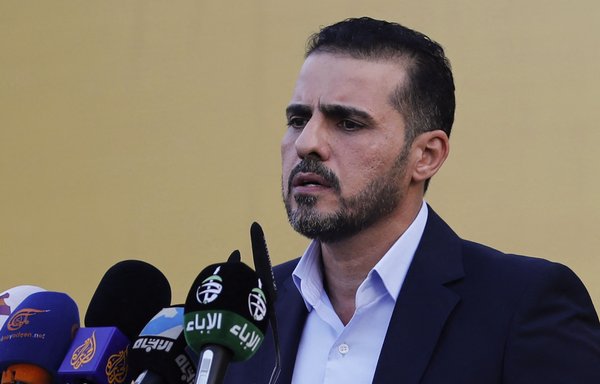 Kataib Hizbullah has allegedly kidnapped and killed hundreds of civilians, many on sectarian grounds, since the start of the conflict with the "Islamic State of Iraq and Syria" (ISIS) in 2016.
It is estimated that more than 1,500 men and boys from the city of Fallujah were detained by members of Kataib Hizbullah, most of whom are still missing.
The United Nations (UN) said in a report released in June 2016 that these actions constituted war crimes.
The group has also been accused of torture and executions. Over the past two years, authorities have discovered at least three mass graves at sites near Fallujah where Kataib Hizbullah was known to be active.
Suppressing protests
Since then, the militia has been involved in the killing of those who protest against Iran's influence in Iraq.
"The militia bared its teeth during the popular protests against Iranian hegemony and the militias' corrupt activities, by taking part in the suppression and killing of demonstrators to silence their voices," Shawki said.
More than 600 demonstrators lost their lives in these demonstrations, which took place in 2019 and 2020.
In addition to that, more than 100 people were abducted, and some tortured, by armed groups opposed to the protests, according to a May 2020 report by the Human Rights Office of the UN Assistance Mission in Iraq.
Iraqi authorities have accused Kataib Hizbullah of kidnapping and forcibly disappearing more than 20 civil activists and journalists since 2019. The group has also been allegedly involved in the assassinations of more than 36 activists, including six this year.
The fate of those missing remains unknown.
Kataib Hizbullah, for example, was linked to the July 2020 assassination of Hisham al-Hashemi, a leading Iraqi expert on armed groups, in Baghdad.
In July this year, authorities arrested the main suspect in the killing, who admitted he was closely linked to the group.
Kataib Hizbullah and other Iran-backed militias are also allegedly behind a failed attack on the Iraqi prime minister's residence on November 7 that sought to sow chaos in the wake of their defeat in the elections.
The group throughout this year has been involved in missile and drone attacks on Iraqi installations and foreign interests, that have killed innocent civilians.
Theft of Iraqi wealth
"Kataib Hizbullah is the most active and effective member of the Iran-led network of terrorist groups," said Ghazi Faisal Hussein, head of the Iraqi Centre for Strategic Studies.
This group thrives on stealing the wealth of Iraqis and using it to undermine the security of their country, he said.
The extortion of businessmen, companies and investors is one of Kataib Hizbullah's most important sources of funding, accounting for much of its funds, according to Hussein.
The militia is also trying to make money by "using uncontrolled cross-border roads with Syria to smuggle narcotics, livestock and fuel as well as weapons to other Iran-affiliated groups deployed on the Syrian side of the border".
Bribes and commissions for facilitating deals and corrupt projects, and defrauding of the government salary system by inserting fictitious names on payrolls, are also among the methods used by Kataib Hizbullah to generate millions of dollars in monthly income, he added.
Today, this militia and others see their political defeat as a prelude to their vanishing influence, "which has begun to erode with the Iraqis' resentment of their disgraceful actions", he said.
Iraqis support the government's efforts to disrupt Kataib Hizbullah's activities and its economic interests, starting with the dismantling of corruption networks allied with the militias and a crackdown on illegal transactions, Hussein said.
Over the course of more than a year, the government has been able to recover a total of $8 billion for the state treasury that was on its way to the pockets of the militias and corrupt influential figures, he said.