BAGHDAD -- At least 11 people were killed late Tuesday (October 26) in an attack on a village in eastern Iraq blamed on the "Islamic State of Iraq and Syria" (ISIS), Iraq's Joint Operations Command said.
The attack on al-Rashad in al-Muqdadiya district of Diyala province left "11 dead and 13 wounded", a local security source said.
Another said that civilians were among those killed by small arms fire in the village, home to many members of the security services.
The area has been sealed off and reinforcements sent to hunt for the attackers, the first source said.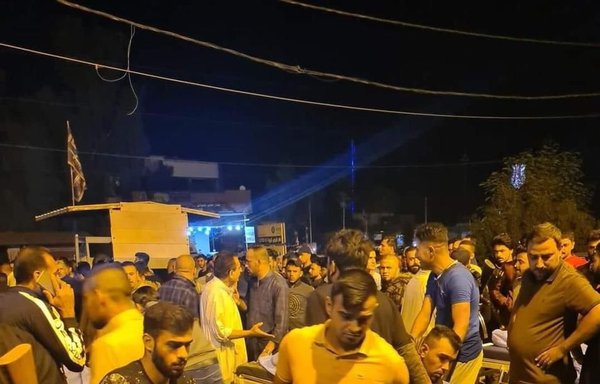 Both sources said most of the village's inhabitants belong to the same Bani Tamim tribe as the Diyala provincial governor.
On Wednesday, "unknown gunmen" attacked two villages adjacent to al-Rashad, killing several people, in what is believed to be in retaliation to Tuesday's attack, local media reported.
At least seven people were killed and several homes set on fire in the villages of Nahr al-Imam and al-Ameriya, security sources said.
Since last September, Diyala has seen a surge in attacks by ISIS holdouts concentrated on the outskirts of cities and towns and the Hamreen basin -- areas that are abundant with caves, valleys and dense vegetation where the militants can hide.
A year ago today, ISIS elements executed Sheikh Ali Fadhale al-Kaabi, the leader of the al-Kaabi clan, in the Sunni-majority village of al-Khailaniya in Diyala.
The militants booby trapped the victim's body, and four members of al-Kaabi's family were killed in the ensuing explosion while trying to retrieve the body.
ISIS claimed responsibility for the attack, sparking widespread condemnation from local residents.
A few days later, Iraqi forces arrested two ISIS elements involved in the attack.
ISIS threat remains
ISIS surged to control large swathes of Iraq and Syria in 2014, but its "caliphate" later crumbled under successive attacks.
Iraq declared it defeated in 2017, and the group was smashed in neighbouring Syria in 2019.
But the extremist threat remains, and the group continues to carry out attacks across Iraq, including attacks against security forces in Salaheddine, Kirkuk and Baghdad over the past few days.
A United Nations report published early this year estimated that around 10,000 ISIS fighters remained active across Iraq and Syria.
In early September, 13 Iraqi federal police officers were killed in an ISIS attack on their checkpoint near the northern city of Kirkuk.
In July, the group claimed responsibility for an attack on a market in Sadr City, in which about 30 people died.
Earlier this month, authorities announced two significant arrests outside Iraq: of the planner of a 2016 ISIS-claimed attack that killed 320 in Baghdad, and of ISIS's suspected finance chief, Sami Jassem Mohammed al-Juburi.