When Iran recently offered to monitor the upcoming presidential elections in Syria, observers said an old Persian saying came to mind: "When asked for a witness, the fox pointed to his tail."
Syria is set to hold its presidential elections on May 26 with three candidates, one of whom is virtually certain to win.
President Bashar al-Assad is expected to be declared the winner for a third seven-year term by way of an election process that both the Syrian opposition and the West describe as a farce to solidify his autocracy.
Al-Assad's family and his Baath party have ruled over Syria for five decades with the help of their security forces, the army and, especially in the past decade, Iran and Russia.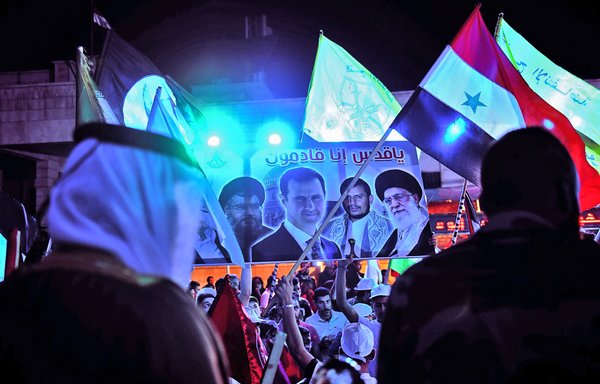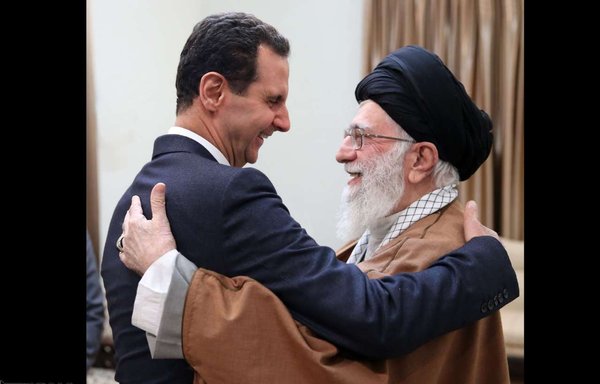 This year marks the tenth anniversary of a bloody crackdown on peaceful protesters that sparked a civil war engaging multiple parties and powers.
The civil war in Syria has killed hundreds of thousands of civilians and displaced millions across the country and to neighbouring countries. According to official data, likely lower than actual figures, some 5.5 million Syrians have fled their homes.
Yet throughout the last decade, despite a society now in ruins and a people divided amid bloodshed, violence and economic downfall, al-Assad continues to receive the fierce support of his Iranian and Russian allies.
'Neither free nor fair'
In March, the US ambassador to the United Nations (UN) urged the international community not to "be fooled" by Syria's forthcoming presidential election.
"These elections will neither be free nor fair. They will not legitimise the Assad regime," Linda Thomas-Greenfield told Security Council members.
She said the elections "do not meet the criteria laid out in Resolution 2254 -- including that they be supervised by the UN or conducted pursuant to a new constitution".
While 51 individuals registered to run for office, only three of them, one of whom is the sitting Syrian president, were eventually deemed qualified to run.
In order to qualify to run, candidates must have lived in Syria for the past 10 years, which is an automatic disqualification of influential exiled opposition figures.
Western countries, including the United States, have time and again expressed concern over al-Assad's brutal dictatorship and his treatment of Syrians, to include the use of chemical gas against them, from which even children have suffered.
On May 5, member countries of the Group of Seven (G7) expressed their renewed support for a political solution to the conflict in Syria.
"My G7 counterparts and I reaffirmed our commitment to a political resolution for ending the conflict in Syria and support to the re-authorization of the UN cross-border aid mechanism. We'll continue working to advance all aspects of UNSCR 2254 and end the suffering of Syrians," US Secretary of State Antony Blinken tweeted following the meeting.
Nicolas de Rivière, French ambassador to the UN, said, "France will not recognise any validity to the elections planned by the regime."
Without including Syrians abroad and allowing them to run for office, Syrian citizens "will be held under the sole control of the regime, without international supervision" as provided for by a UN resolution, he added.
Amid Western powers' concerns over al-Assad's dictatorship, Iran and Russia have steadfastly supported him and his regime, both vocally and in practice.
The fox's tail bears witness
The Islamic Republic's unwavering support for al-Assad and his regime was exposed in part by the fashion in which Iranian officials received al-Assad on his visit to Tehran in 2019.
During his unannounced visit, detailed later in a Tasnim News report, Islamic Revolutionary Guard Corps (IRGC) intelligence and Syrian security forces took al-Assad through covert alleyways and back entrances to buildings so he could safely visit with Supreme Leader Ali Khamenei and president Hassan Rouhani.
Then when al-Assad and his wife reportedly contracted the coronavirus last year, the Iranian government and the office of its leader immediately offered to send them medical help.
Meanwhile, thousands of Iranians were dying of the virus amid the regime's botched management of the pandemic, which continues to this day.
In light of al-Assad's presidential candidacy, Khamenei issued a statement praising him, describing him as a "great and laudable leader of his own country, the region, and the Axis of Resistance".
In hot water at home, Iranian Foreign Minister Javad Zarif has been on a tour of regional countries since the audio of a controversial interview with him leaked on April 25.
At a meeting with al-Assad in Damascus on Wednesday (May 12), Zarif voiced the Islamic Republic's support for the Syrian elections and expressed satisfaction with the Syrian government's preparations for the vote.
Zarif also announced another reason for his trip to Syria: to open the Iranian consulate in Aleppo.
Perhaps even more laughable than the Syrian election itself is the fact that while in Damascus, Zarif volunteered Iran to monitor the Syrian vote.
The regime in Tehran, through the IRGC and its overseas arm -- the Quds Force -- has tirelessly stood by al-Assad and his atrocities. Assad is likely to be declared the winner of the elections; the second elections held during the decade-long bloody war in his country.
And now, with rhetoric, money and weapons, Iran is helping al-Assad cement his position and likely continue with his campaign of war and destruction against his own people.