Syria's exiled opposition called Sunday (July 19th) parliamentary polls in regime-held areas of the country a "farce" as millions abroad and in opposition-held territory are not taking part.
The polls came as the Syrian regime grapples with international sanctions and a crumbling economy, after retaking around 70% of the country with the backing of its ally, Russia.
More than 7,000 polling stations opened in regime-held areas, including for the first time in former opposition strongholds such as Eastern Ghouta, outside Damascus, and in the south of Idlib province.
Several lists were allowed to run but, without any real opposition, President Bashar al-Assad's Baath party and its allies were expected to win most of parliament's 250 seats.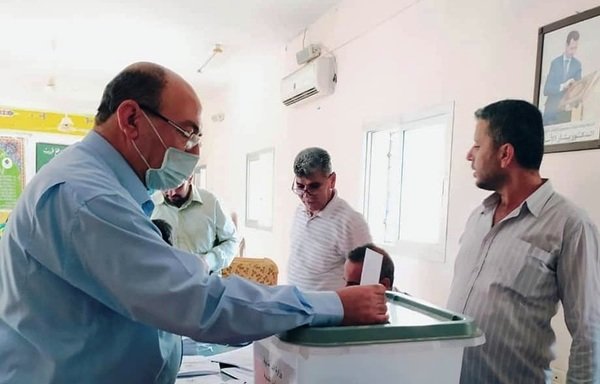 "The regime has not known (real) elections since it seized power 50 years ago," said senior opposition figure Nasr al-Hariri, referring to the date al-Assad's father Hafez al-Assad became president.
"Everything called an election has been a farce under security and military grip... to form a sham parliament for the regime to use to pass legislation to serve the gang in power," he said.
"All that has changed today is that half the Syrian people have been forced to flee," he said, in a war that has killed more than 380,000 and displaced millions.
Most of Syria's political opposition is in exile, and millions of Syrians living abroad after fleeing the violence are ineligible to vote.
Opposition figure Obeida Nahhas described the elections as a "blatant charade", and said they did not reflect the opinion of the popular majority or "true democratic meaning".
Polls lack legitimacy
Syrian lawyer Bashir al-Bassam told Diyaruna the election lacks popular and legal legitimacy.
The participation rate was very low, he said, as many Syrians have been internally displaced by the conflict or have fled the country.
The decision to hold parliamentary elections at this time is highly questionable, he said, pointing out that very few Syrians will take part in the electoral process, and that most of those who do belong to political groups close to the regime.
Thus the poll does not reflect the true will of the people, he said.
Al-Bassam noted that 1,656 candidates are standing for election, compared to 11,341 in the previous election, which he said reflects non-participation not only on the part of voters but also on the part of the candidates.
The regime's insistence on holding elections is an attempt to give itself legitimacy, which it has lost as a result of its direct involvement in the killing, wounding and displacement of millions of Syrians, he said.
Even turn-out in regime-controlled areas has been very low, he added, as the country is gripped by unemployment, record high prices, loss of purchasing power, lack of security and rampant score-settling among the dominant groups.
Al-Assad marked 20 years as president this month, weeks after the US imposed new economic sanctions, including on his wife.
Foreign Minister Walid al-Muallem last month said al-Assad would remain in power "as long as the Syrians want him to stay".