The Syrian Democratic Forces (SDF) and the international coalition, which supports it, serve as a safety net for the people of north-eastern Syria, Syrians in the region told Diyaruna.
Together, these local and international forces help secure the area by keeping the danger posed by the "Islamic State of Iraq and Syria" (ISIS) at bay.
Their presence in north-east Syria enables the local community's livelihood, as it helps maintain social and economic normalcy.
Even though ISIS was routed in Syria and suffered a military defeat, the war international coalition and SDF forces are waging against the group has not stopped, media and social activist Ammar Saleh told Diyaruna.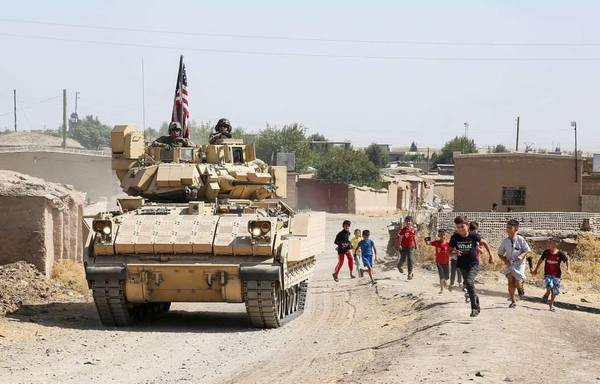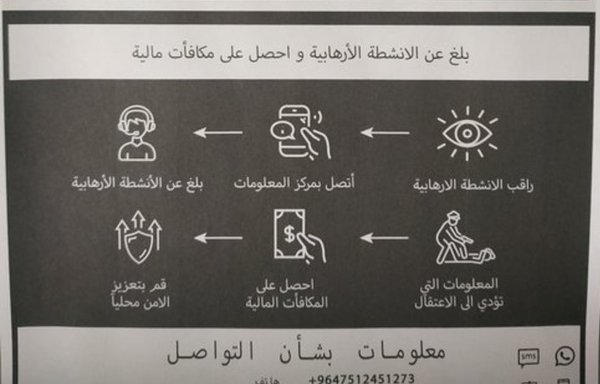 ISIS elements no longer control the areas where they once had a significant presence, he said, but they still attempt to attack civilians and create tension.
Military operations aimed at eliminating ISIS sleeper cells are ongoing, he said, noting that the SDF, with air support from coalition forces, regularly carries out raids and arrests ISIS remnants.
Creating a safe environment
Security operations are currently focused on the Syrian desert (Badiya), but include raids carried out in other areas where ISIS elements are hiding, Saleh told Diyaruna.
Some ISIS elements have been hiding in plain sight, he said, by working ordinary jobs that bring them into contact with civilians.
In some cases, he said, ISIS elements have sought support from civilians, and some collaborators have helped them to communicate with their cells.
For this reason, Saleh said, civilian co-operation with SDF and international coalition forces has been a key factor in achieving success in the ongoing battle against ISIS.
SDF officer Farhad Khoja told Diyaruna coalition forces in the eastern provinces of Deir Ezzor and al-Hasakeh are not focused solely on military operations.
They also aim to create a safe living environment for civilians, he said.
The international coalition also has made it clear that it takes force protection very seriously, and will protect its personnel and interests in the area.
Case in point, US Bradley armoured vehicles were deployed to eastern Syria in mid-September to preserve coalition forces' freedom of movement and continue their operations to defeat ISIS safely.
"The mechanised infantry assets will help ensure the force protection of coalition forces in an increasingly complex operating environment in north-east Syria," said coalition spokesman Col. Wayne Marotto.
Incentives for Syrian civilians
Khoja said coalition forces are carrying out initiatives benefiting the local populations' health, education and agriculture that also advance the area's economy and create thousands of job opportunities.
In so doing they have proven they are determined to eradicate ISIS and stand by civilians, he said, by supporting the local population and helping them return to a normal life through efforts to develop local economies.
Coalition forces also incentivise local co-operation in the fight against ISIS by rewarding those who provide information about the group, Khoja said.
Deir Ezzor activist Jamil al-Abed told Diyaruna coalition forces take into account the risk locals take by reporting terrorist elements or suspicious behaviour.
Therefore, he said, they pay up to $10,000 for information leading up to the arrest of terrorists and to help members of the local population move elsewhere to live and resume business or agricultural work if their continued presence in an area is compromised.
This far exceeds "the financial incentive offered by ISIS to coerce people to provide it with logistical support", al-Abed said.
To provide information leading to the arrest of terrorists, locations of weapons caches or threats to coalition forces: [email protected] or +9647512451273 via SMS, WhatsApp, Telegram or phone call.