In addition to fighting "Islamic State of Iraq and Syria" (ISIS) remnants and sleeper cells, international coalition forces are helping to restore normal life and drive development in areas of Deir Ezzor the group once controlled, a local activist said.
An international coalition delegation on Sunday (October 4th) visited Hajin in eastern Deir Ezzor, media and social activist Ammar Saleh told Diyaruna.
The delegation met with a number of local council representatives and dignitaries at the municipal headquarters in the city of al-Shaab, to identify the needs of the area, which extends to the town of al-Baghouz, he said.
The region has been suffering from a lack of basic services for many years, he said; first as a result of the Syrian regime's neglect, and later as it suffered the fallout from the battles to defeat ISIS.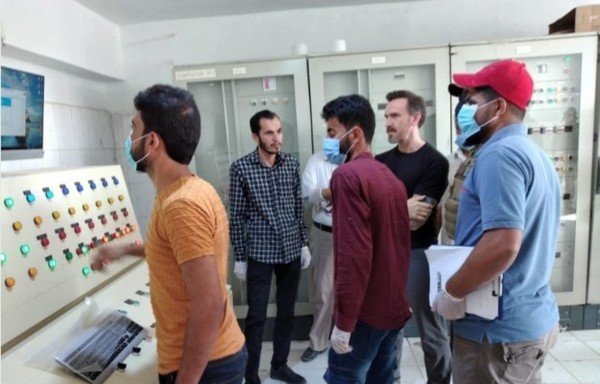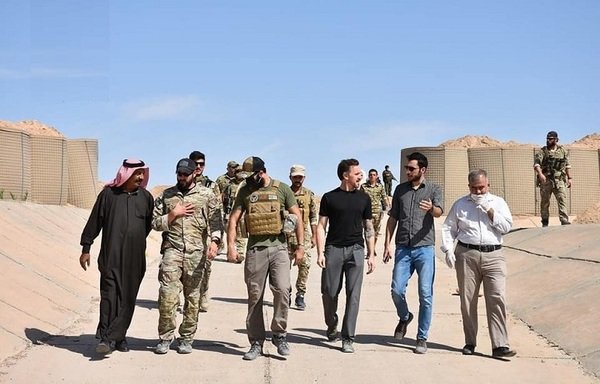 International coalition forces and the US State Department are supporting a new water project in the city of al-Sour in northern rural Deir Ezzor.
This includes a new water channel and modern pumps that will deliver water to more than 450,000 civilians and irrigate more than 250 square kilometres of agricultural land, Saleh said.
Initiatives like this have been well received by the people of the region, he said, noting that through them, the international coalition is fulfilling its promise to provide assistance to the people of the region.
The right kind of development can serve as a bulwark against the group's return, he said, and will stymie its attempts to recruit unemployed youth.
In late September, special envoy to the international coalition Ambassador James Jeffrey and special envoy for Syria Joel Rayburn traveled to the region.
In Deir Ezzor, they discussed the situation with top Syrian Democratic Forces (SDF) officials, local council members and tribal leaders, among others.
Jeffrey stressed the need for continued co-operation and co-ordination in the campaign to ensure the enduring defeat of ISIS and the delivery of humanitarian and stabilisation assistance to liberated areas.
He also emphasised the US will remain closely linked with partners on the ground to co-ordinate both military and civilian efforts to ensure ISIS does not re-emerge and to achieve a peaceful resolution of the Syrian conflict.
Strikes target ISIS hideouts
Also on Sunday, Saleh said, international coalition warplanes carried out airstrikes in the Badya (desert) region targeting gatherings of ISIS elements who had fled there and tried to hide, taking advantage of its rugged terrain.
"Due to the volatility and uncertainty that threatens Syria, areas like the Badya desert offer environments where terrorists can thrive," coalition spokesman Col. Wayne Marotto said in a statement.
"ISIS uses these desolate, war-torn spaces to train fighters and plot their malicious terrorist attacks throughout the region and abroad," Marotto said.
"The coalition and our SDF partners will not stop denying terrorists these safe havens," he added.