Iraqi forces have been deployed to areas along the administrative border separating Diyala and Salaheddine provinces where "Islamic State of Iraq and Syria" (ISIS) remnants are active, an official said Thursday (September 3rd).
Security reinforcements were deployed to villages in these areas following an armed attack that killed four members of the same family Sunday, Abdul Jabbar al-Obeidi, administrator of al-Azim district in northern Diyala, told Diyaruna.
ISIS remnants targeted the village of al-Hitawiyin in the north of the province, he said.
The attack prompted joint forces from the army's 5th Division, federal police and tribal mobilisation to search for ISIS remnants and hideouts in villages and areas adjacent to Salaheddine, he said.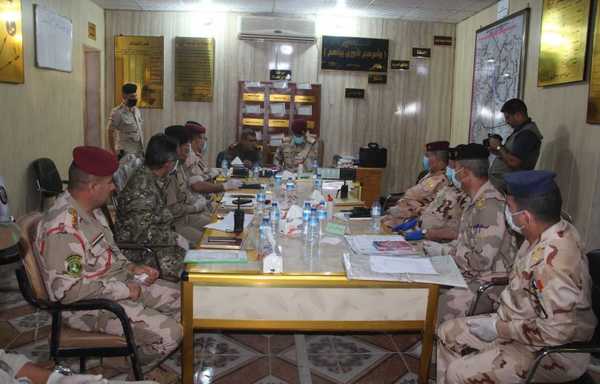 ISIS elements are present in areas located along the bank of al-Azim river on the Salaheddine side, said al-Obeidi, particularly the area stretching from the town of al-Duluiya to the village of Albu Issa.
These areas, rich in streams, crops and reeds, offer militants a haven and launchpad for attacks against nearby villages, primarily al-Hitawiyin and the area of Hawi al-Azim, he said.
Security forces destroyed three ISIS hideouts east of al-Azim river towards the Diyala river, Sinsil basin and Wadi Janat, and blew up a number of improvised explosive devices (IEDs) in the operation.
No militants were arrested or killed in the operation, al-Obeidi said.
To effectively prevent ISIS attacks, he said, security checkpoints have been erected and patrols have been deployed.
Al-Obeidi urged authorities to continue operations until all these areas are secured, pointing out that terror attacks have pushed people into considering leaving their homes for other villages.