Syrians living in regime-controlled areas have expressed concern about the way the authorities are handling -- or rather failing to handle -- the novel coronavirus (COVID-19) pandemic, a local activist said.
They accuse the regime of not making a serious effort to put preventive measures in place, saying this has led to a surge in infections and deaths, Syrian activist Mohammed al-Beik told Diyaruna.
With the school year about to begin, residents of regime-controlled areas also have expressed growing concerns about the safety of children, he said.
"Syrians living in these areas are relying on themselves to protect against infection," he said, in light of the government's negligence in this regard.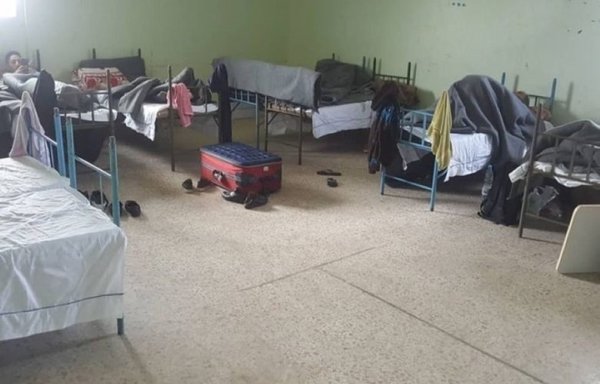 Precautionary measures are "almost totally absent", he noted, and there has been a steep rise in the number of infections and deaths from the virus.
He accused the regime of keeping a tight lid on information related to the coronavirus pandemic, saying it does not publish the real figures.
The regime has announced 2,703 cases of COVID-19 and 109 deaths in areas under its control, but medics and residents say the real number is likely to be much higher, AFP reported.
According to al-Beik, information has begun to leak from hospitals that are contending with a high number of infections among doctors and medical teams.
Students at risk
Parents are apprehensive about the start of the school year, and some are demanding the adoption of remote education, as they do not trust the regime and its institutions to take measures to protect the students, al-Beik said.
A recent example of this negligence, was the situation at the University of Aleppo during the final exams, he said.
In addition to the absence of preventive measures, students infected with the virus sat their exams in the same rooms with other students, he said.
The laxity of monitoring and security institutions, and the lack of adherence to preventive measures on public transport, both within and between the provinces, has been a contributing factor to the spread of the virus, he said.
The Syrian Red Crescent on Monday (August 31st) said the UAE has sent medical aid to Syria to combat the coronavirus, in the first such delivery since their leaders broke a nine-year silence.
The delivery late Sunday included medicine, ventilators and disinfectant, AFP reported.