Iraq's Counter-Terrorism Service (CTS) has successfully thwarted numerous attacks by "Islamic State of Iraq and Syria" (ISIS) remnants over the past two months, CTS spokesman Sabah al-Numan told Diyaruna.
The elite forces have been staging pre-emptive operations that target the group's hideouts, he said.
Their strategy focuses first on "preventive security operations", he said. "Our forces conduct rigorous investigations about the terrorists and collect data from several sources about their gathering points and hideouts."
This is followed by raids and landing operations in mountainous and desert areas that can only be reached with aerial support, he said.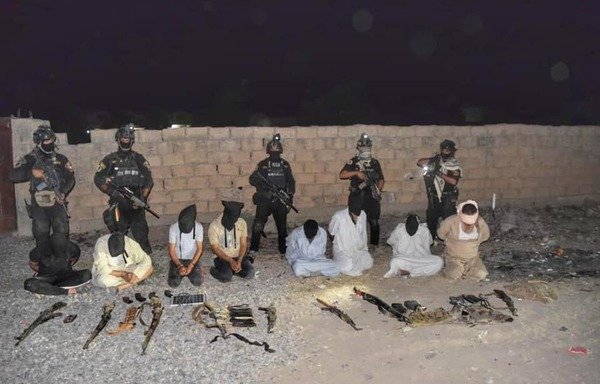 "We use the Iraqi air force to conduct landings on terrorist targets, and co-ordinate with international coalition aircraft to bomb them," he added.
These operations "have thwarted many attempts by the enemy to prepare for terrorist attacks out of hideouts they thought could not be uncovered by monitoring and surveillance", said al-Numan.
"Through our pre-emptive operations, we have been able to foil the terrorists' plans and thwart their attacks before they could be carried out," he said, noting that several rest-houses were destroyed in northern Krikuk, the Qarah Jogh mountain range (western Ninawa), and southern Ninawa.
Over the last two months, the CTS has arrested 35 ISIS remnants, including 10 militants whose hideouts in the town of al-Sharqat, northern Salaheddine, and in western Anbar were raided on August 21st.
And on August 18th, 10 militants were killed and nine caves were destroyed in a CTS operation backed by Iraqi and coalition air cover in the Qara Jogh mountains.
Recent attacks by ISIS remnants do not indicate a rise in the group's activity, said al-Numan. These attacks are limited and take place in remote areas with the purpose of gaining media attention.
"Our intelligence shows that they are trying to conduct attacks, but our early interventions continue to foil their plans," he said.
It is difficult to estimate the numbers of ISIS remnants, but they are mostly concentrated in northern Diyala and southern Kirkuk, and the Anbar and Ninawa deserts, he said.
The CTS is co-operating with other security and intelligence bodies to eradicate these remnants "sooner or later", said al-Numan.