A White Helmets Initial Response Team in al-Raqa on Wednesday (August 26th) began to exhume the remains of civilians executed by the "Islamic State of Iraq and Syria" (ISIS) from a newly-discovered mass grave, a local activist said.
The White Helmets team discovered the gravesite (No. 27) a few days earlier with the help of al-Raqa city residents, who had suspected there was a mass grave in the Furusiya area, west of the city.
Local residents shared their suspicions after a number of civilians tried to clear their land, in order to plough it, White Helmets volunteer Hamad al-Matar told Diyaruna.
The Initial Response Team examined the area and determined there was in fact a mass grave containing the remains of a number of ISIS's victims.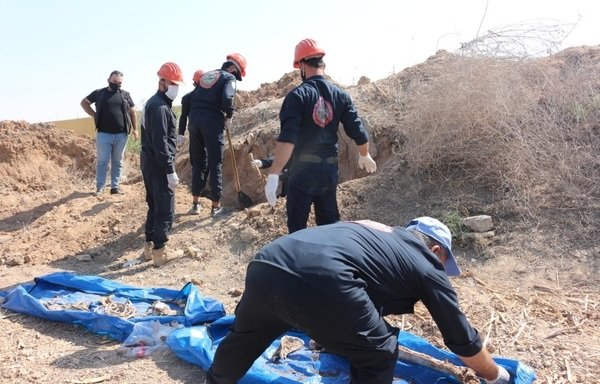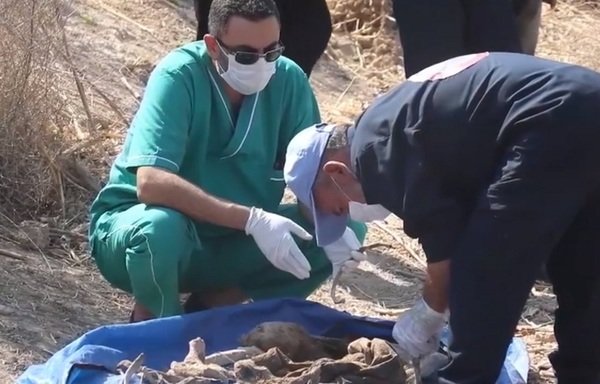 There are an estimated 20 bodies in the mass grave, according to the team exhuming the site, all of them women between the age of about 20 and 30 who were executed while ISIS was in control of the area.
Three bodies have been exhumed so far, he said, and DNA samples have been taken so that forensic examiners can try to determine the identity of the victims.
The exhumation process is expected to take at least a month, al-Matar said.
The grave is the 27th ISIS mass grave site to be discovered in al-Raqa so far, he said, noting that 6,000 bodies have been found to date, of which only 700 have been identified, due to the difficulty of conducting forensic tests.
As a further complicating factor, he added, many families believe their loved ones are still missing or that they have been detained by some faction, and are therefore still alive.
Exhumation work is also continuing at another grave site (No. 26) in the village of al-Htash, north of al-Raqa city, where 17 bodies have been exhumed so far.