Iraqi forces on Sunday (August 23rd) launched a large-scale security campaign to track down individuals wanted by Basra judicial authorities after a string of assassinations targeting activists in the province.
More than 200 suspects have been arrested so far, a local official told Diyaruna.
Unknown gunmen last week killed two prominent activists who were involved in protests in Basra -- Riham Yaaqub and Tahseen Usama al-Shahmani -- while five other activists survived assassination attempts.
The killings "are a violation that we cannot tolerate", Prime Minister Mustafa Kadhemi said, meeting with security leaders during a Saturday visit to Basra.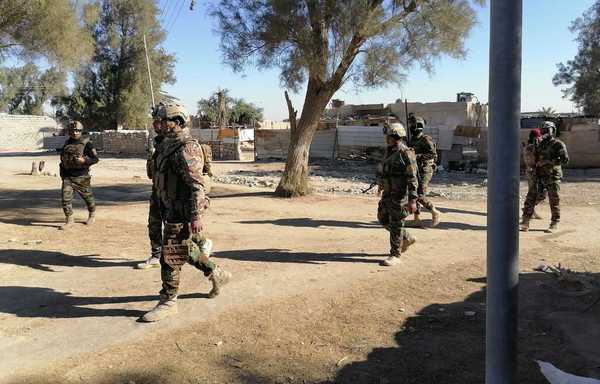 "There are outlaw groups that have been trying to terrorise the people of Basra for some time," he said, adding that these groups pose a threat "to all Iraqis".
He urged the security forces to work via every means "to provide security to the people of Basra and to find out the criminals as soon as possible".
The recent violence in Basra points to the "presence of illegal weapons unregulated by the state", Basra provincial council member Ali Shaddad al-Faris told Diyaruna.
The violence has contributed to the deterioration of security, economic and social conditions in Basra, he said, prompting angry residents to return to protesting in the streets amid a rise in novel coronavirus (COVID-19) infections.
Multiple arrests
The security campaign kicked off after Kadhemi's Saturday visit to Basra province and Interior Minister Othman al-Ghanimi's visit on August 20th.
Security forces are carrying out searches and raids in different parts of the province in search of criminals wanted for trial, al-Faris said.
These efforts have so far led to "the arrest of 200 wanted persons with warrants for their arrest issued by judicial authorities for various crimes", he said.
"Executing arrest warrants is the security forces' main task and an important part of their responsibilities," he added.
There are about "5,000 arrest warrants against wanted persons who are still at large", he said, adding that "it does not make sense that they should escape accountability and not receive just punishment".
Basra residents have expressed satisfaction with the recent efforts to track down all fugitives from justice, he said, and have been increasingly co-operative with the army, police and intelligence forces in this regard.
They remain hopeful that security forces will soon announce the results of their investigations into the targeting of activists, al-Faris added.