Two activists have been assassinated and five more survived murder attempts in less than a week in Basra, where tensions between citizens protesting Iran's influence in their country and armed groups are at an all-time high.
The recent violence is reminiscent of a systematic campaign by Iran-backed militias, such as Kataib Hizbullah, Asaib Ahl al-Haq and Usbat al-Thaereen, to silence Iraqis calling for an end to Iran's influence in their country, a military expert told Diyaruna.
Riham Yaaqub, a 29-year-old athletics coach who was deeply involved in anti-government protests, was killed by unidentified gunmen who opened fire on the car she was in in Basra on Wednesday (August 19th).
Three women in the car at the time were wounded, one died later.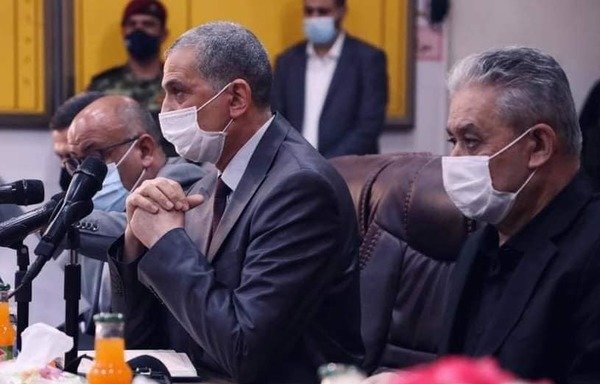 On the same day, activist Falah al-Hasnawi was seriously injured and his fiancée was killed when their car came under a barrage of fire from unknown gunmen in central Basra.
Five days earlier in Basra, activist Tahseen Usama al-Shahmani died after being shot more than two dozen times.
On Monday, three more activists in Basra -- Ludia Rimon, Fahad al-Zubaydi and Abbas al-Subhi -- were heading to the al-Shahmani family home to offer their condolences when a car full of armed men began firing at them, AFP reported.
The trio managed to escape, wounded and shaken but alive.
On the same day, activist Ruqaya al-Dawsary also survived an assassination attempt in central Basra when three gunmen fired at her from their vehicle.
The targeted killings sent shivers down spines in Iraq's civil society, already deeply disturbed by the July killing in Baghdad of Hisham al-Hashemi, a government adviser and widely respected scholar on extremism.
No group has officially claimed responsibility for the killings and authorities have yet to hold anyone to account.
But online accounts that appear to be supportive of Iran and its allies in Iraq have become increasingly bold in their threats to activists.
Dozens of activists have been killed in Iraq since the start of the protest movement last October, with several of them assassinated by gunmen using silencer weapons.
The UN and Western embassies have blamed "militias," urging Baghdad to fully protect free speech.
"It is unconscionable that the perpetrators of these horrible acts continue to act with impunity," the US State Department said after Yaaqub's killing.
'Silencing Iraqi voices'
The recent uptick in violent attacks on activists is part of an all-out campaign led by Iran-backed militias to "silence all voices calling to enforce the authority of the state and to restore national sovereignty", said military and strategy expert Hatem al-Falahi.
Through these actions, the militias seek to defend the Iranian regime's influence by killing those calling for freedom and eradicating the protest movement, he told Diyaruna.
The protests have been a source of concern for the militias, who are known for assassinating anyone who disagrees with them.
Prior to the recent spree of attacks against Iraqi activists, a smear and incitement campaign against them was launched by Iranian media, al-Falahi said.
This week, online accounts began republishing a 2018 article from Mehr, an Iranian news agency close to Tehran's ultra-conservatives, accusing Yaaqub and others of belonging to a "network woven by the Americans to target Iran in the region".
By targeting activists, the militias are openly challenging the authority of Prime Minister Mustafa Kadhemi's government, signaling they "will not cease their actions and will counter by force any effort to curb their influence", he said.
Government measures
Kadhemi on Wednesday dismissed the Basra police chief and a number of security directors following the attacks.
In a social media post, he said the government "will do everything necessary for security forces to complete their duties".
"Collaborating with the killers or submitting to their threats is unacceptable," he said. "We will do everything necessary for the Interior Ministry and security services to fulfill the mission of protecting society from the threat of outlaws."
Interior Minister Othman al-Ghanimi arrived to Basra on Thursday at the head of a high-ranking security delegation.
The state of security in Basra province is "totally unacceptable", he said, adding that "everybody is responsible for this blood that is being shed in Iraq, and everyone must take responsibility and fend off the danger".
He instructed security forces to ban vehicles without license plates and to act to seize them immediately.
Al-Ghanimi also ordered security forces in the province to set up an intelligence cell to collect information and support security efforts.