In Kurdish-controlled areas of eastern Syria, firefighting teams from the various local civil councils are exerting an enormous effort to extinguish fires that are threatening crops during the harvest period, a local official said.
As was the case at this time last year, crop fires are raging in many areas under the control of the Autonomous Administration, said Mustafa Shaylan of the civil defence team in al-Raqa's initial response team.
Fires have consumed thousands of hectares of agricultural land and have inflicted heavy financial losses on the farmers, he told Diyaruna.
Al-Raqa city civil council's fire brigade has been trying to contain the fires that have erupted in various parts of the province, he said.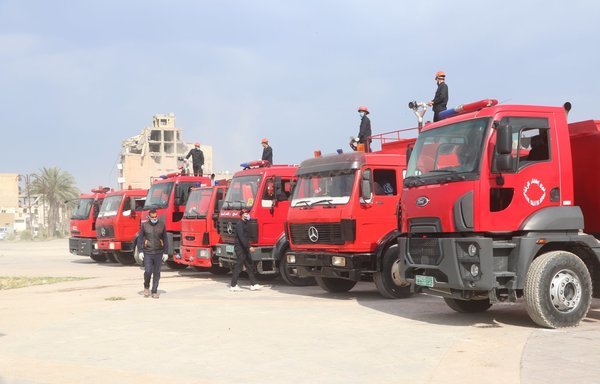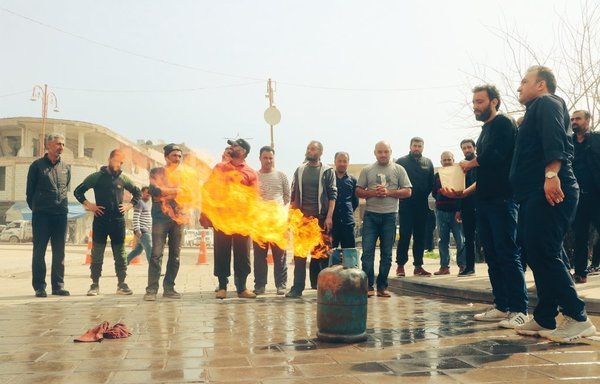 With the support of the international coalition, he said, the civil defence has equipped its centres in all areas controlled by the Autonomous Administration with fire engines, firefighters and water tanks.
The goal is to reduce the losses resulting from fires that have consumed wheat, spelt and barley fields and inflicted financial losses on farmers in areas that include al-Raqa, Deir Ezzor and the edges of al-Hasakeh province, he said.
The Autonomous Administration has taken precautionary measures as well, he added, which include preventing anyone from accessing the fields except during the harvest period.
This is intended to make it easier to monitor the area and identify and pursue those who have been setting the fires, he said.
Quicker response this year
Shaylan said there have been fewer fires this season than last, owing to the quick response of firefighters and public co-operation.
This has included securing agricultural fields, co-operating with firefighting teams, providing water tanks and volunteering to take part in firefighting operations to reduce the losses, he said.
As part of its preventive measures, the initial response team has conducted instructional courses for residents of al-Raqa and Deir Ezzor, teaching them how to quickly and safely contain a conflagration.
According to Shaylan, al-Raqa, Deir Ezzor and al-Hasakeh regions are key agricultural regions in Syria for the cultivation of wheat, barley, cotton and spelt.
To offset the losses suffered by farmers, he said, the Autonomous Administration raised the price set for the purchase of wheat by about double.
Other assistance to farmers has included tax-breaks and the provision of seeds and pesticides, Shalyan said.
It is not clear who has been setting the fires, but Shaylan said some fingers of accusation have been pointed at the "Islamic State of Iraq and Syria" (ISIS) and its collaborators, in light of the threats the group has issued.