White Helmets firefighting teams have been working to extinguish blazes exacerbated by high temperatures and dry conditions in parts of Idlib and Aleppo provinces, a member of the humanitarian organisation said.
Temperatures of up to 40 degrees Celsius are a major contributing factor to the spread of recent fires in displacement camps and agricultural areas, White Helmets volunteer Khaled al-Khatib told Diyaruna.
Several fires have broken out in displacement camps, he said, the largest of which burned down at least 40 tents in al-Sadaqa camp in northern rural Idlib.
Other tents were damaged in the blaze, he added, which forced many camp residents to flee the area out of fear that the fire would spread.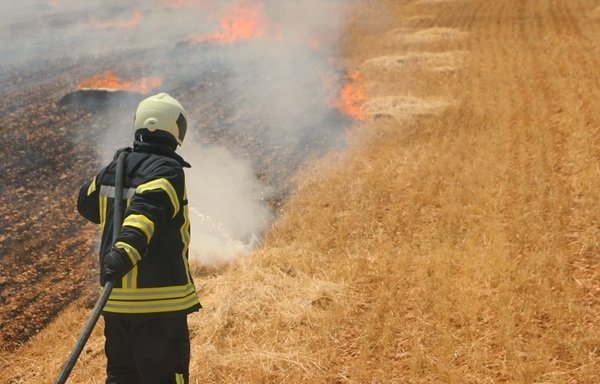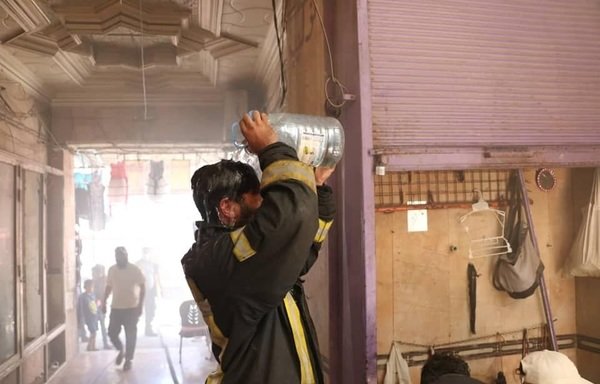 Prior to that incident, al-Khatib said, a fire had broken out in al-Salam displacement camp near the village of Sheikh Yusuf in western rural Idlib.
Al-Khatib said the fires are generally caused by non-adherence to general safety procedures related to the use of cooking fuel.
This year, he noted, fires are once again consuming agricultural crops such as wheat, barley and other cereal crops that are ready to be harvested.
These conflagrations have consumed vast areas of rural Aleppo and Idlib, inflicting heavy financial losses on farmers, he said.
Many farmers have nothing but the proceeds they would have earned from selling their crops, he said, adding that with the loss of their crops, they have lost everything.