Iraqi forces killed and captured dozens of wanted individuals, including "Islamic State of Iraq and Syria" (ISIS) leaders, in Diyala province last week, the Iraqi police in Diyala said Monday (June 1st).
"Police forces, backed by intelligence forces and other military units, killed two ISIS commanders and destroyed their hideout during a security operation Saturday in Kanaan district, eastern Diyala," said Diyala police command spokesman Brig. Gen. Nihad al-Mahdawi.
Over the past two days, police forces also have carried out raids that resulted in the arrest of 30 individuals wanted for their involvement in terrorist and criminal offences, he told Diyaruna.
The police's efforts are focused on denying ISIS remnants any opportunity for becoming active again, he said.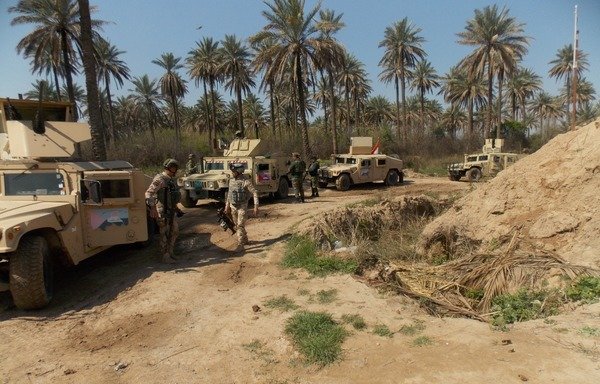 "During Ramadan, the terrorists carried out a number of attacks aimed at disrupting security, but our forces responded swiftly to the breaches," said al-Mahdawi.
They launched security operations that are still ongoing and causing ISIS remnants heavy human and material losses, he added.
"We are co-ordinating our operations with the intelligence services, which are doing a great job at providing us with accurate information about the terrorists' gathering points," he said.
Diyala security is 'key'
The Diyala police is also co-ordinating with the Diyala Operations Command, the air force, tribal forces and popular mobilisation forces, he added.
"In the last few weeks, we have pursued [terrorists] and launched security operations in orchards in al-Muqdadiya, al-Waqf basin, al-Abbara and Hamreen Hills, successfully destroying 90% of the ISIS hideouts," he said.
A new major "quality" military campaign will be launched in the coming days to defeat ISIS remnants still hiding in remote areas of the province, al-Mahdawi added.
Military units have arrived from outside the province to enhance security, especially on the outskirts of Khanaqeen district and in the towns that have recently experienced terrorist activities, he said.
The Diyala police have also received logistical support from the central government in the form of surveillance cameras, drones, and various military and technical equipment, he said.
Al-Mahdawi said the security leadership is keen on stabilising Diyala province, as it is the eastern wing of Baghdad, and its security is key to the security of the capital.