Three "Islamic State of Iraq and Syria" (ISIS) elements were killed in Iraqi airstrikes on Monday (May 25th) during a security operation to clear the western Anbar desert of the group's remnants.
Two Iraqi army helicopters carried out the raid on Wadi al-Qathf in al-Rutba desert, said Anbar tribal commander Sheikh Qatari Samarmad al-Obeidi.
"The terrorists initially opened fire on one of the helicopters, trying to shoot it down, but the helicopter responded immediately, killing them and destroying their vehicle," he told Diyaruna.
The hideout the ISIS elements had been using was destroyed, he said, noting that it contained weapons, ammunition and explosive materials.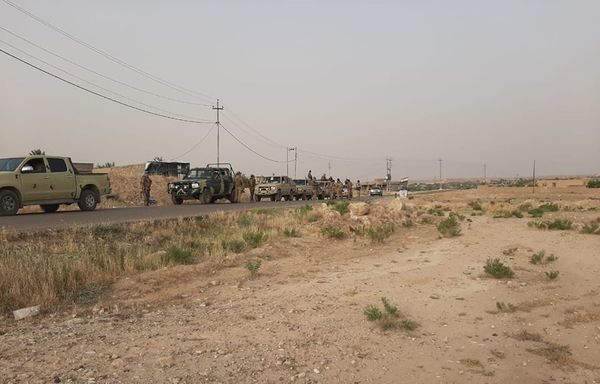 ISIS propaganda outlets had claimed that one of the helicopters crashed during the attack, but al-Obeidi said this was not the case.
The helicopter was not damaged, he said, and both helicopters returned to their base with their crew intact after carrying out a successful mission.
Removing ISIS from desert areas
The mission "is part of a broad campaign launched by Iraqi forces several days ago" to remove the ISIS presence from desert areas in western Iraq, he said.
The army's 1st Division, Anbar tribal forces and Anbar police emergency regiments are taking part in the operation, which is focused on desert valleys in al-Rutba district, stretching toward Iraq's western borders, al-Obeidi said.
These include Wadi al-Awdan, Wadi Samil, Wadi al-Qathf and Wadi al-Houran, which on Monday saw a massive deployment of forces from the Kilo-160 road, he said.
The Iraqi air force also has been taking part, combing desert areas and villages, including al-Muaishir and Buyout al-Mawali, he said, in addition to providing air cover to forces advancing on the ground.
"The operation continues, and we are making great progress in striking ISIS remnants' supply caches in the desert and eliminating their presence," he said.