Iran's Islamic Revolutionary Guard Corps (IRGC) has formed a new branch of the Liwa al-Muntazar militia, and has deployed it in Syria's eastern Deir Ezzor province, near the border with Iraq, a local activist said.
The establishment and deployment of the new force is part of an attempt to extend Iranian control in the area, where there is growing resentment of IRGC-affiliated militias, Deir Ezzor activist Jamil al-Abed told Diyaruna.
Al-Abed said he has learned that Farhan al-Marsoumi, a native of the Deir Ezzor village of al-Baghouz who works with the IRGC, has been put in charge of the recruitment of Syrian militiamen.
Once they join Liwa al-Muntazar, new recruits are tasked with guard duty, intelligence gathering, and providing logistical support, he said.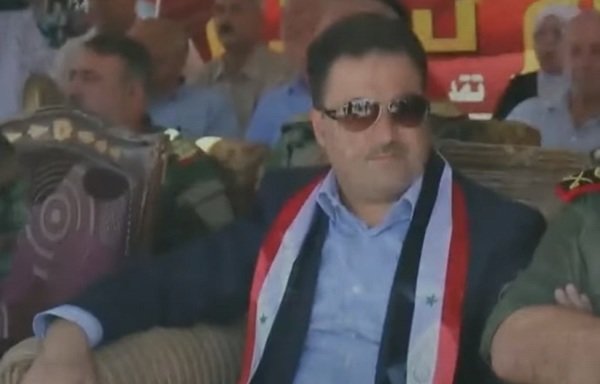 Al-Abed also said he has learned that the new militia was originally based in Iraq, and operated exclusively in that country, before a large number of its elements were moved over to establish the Syrian branch.
The militia was initially formed under the command of Popular Mobilisation Forces deputy head Abu Mahdi al-Muhandis, who was killed in January alongside IRGC Quds Force commander Qassem Soleimani, he said.
The rank and file members of the new Liwa al-Muntazar militia, around 400 in total, are Iraqi and Iranian nationals, he said, while the officers are Iranians under the direct command of Soleimani successor Esmail al-Qaani.
Al-Qaani assumed control of IRGC-aligned Syrian and Iraqi militias after Soleimani's assassination, with the Iraqi officers subservient to the Iranian officers, al-Abed said.
These militiamen are deployed in the desert areas on the outskirts of the border town of Albu Kamal and on the outskirts of the city of al-Mayadeen, he said.
The new militia's primary objective is "to impose total control and suppress any attempt by the residents of the region to mount a rebellion", al-Abed said.
It also seeks to assert al-Qaani's authority, as the new militia answers to him and is not one of the militias formed by Soleimani.
The IRGC has been ramping up its presence in parts of Syria where it hopes to consolidate its influence, especially Deir Ezzor, which is of strategic importance because of its proximity to the Iraqi border.
It is competing in this objective with Russia, al-Abed said, noting that Russian patrols also have been observed in parts of Deir Ezzor.