The Iraqi army recently dismantled a criminal network in Anbar that had been involved in purchasing stolen weapons and explosives and selling them on the black market, a senior Iraqi military official said.
The army arrested nine members of the network in the al-Qaim area on January 30th, a senior al-Jazeera and al-Badiya Operations commander told Diyaruna, asking that his name not be used.
The network members admitted to buying the weapons from Iran-backed militias that looted arms caches left behind by the "Islamic State of Iraq and Syria" (ISIS) in cities liberated by Iraqi forces, the military officer said.
"A large quantity of Russian-made medium and light weapons, as well as bombs, explosives and mortars were found in the possession of the network in the al-Qaim area in western Anbar," he said.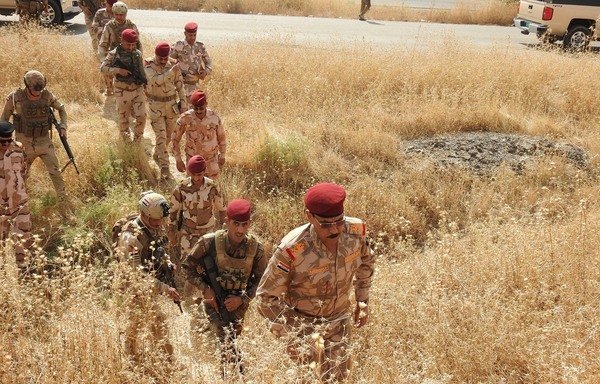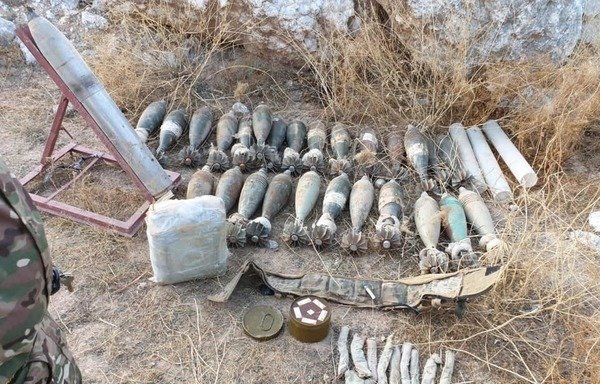 Network members claimed their role had been limited to selling the weapons, after purchasing them from groups linked to Iran-backed militias such as Kataib Hizbullah, Harakat al-Nujaba, Asaib Ahl al-Haq and Sayed al-Shuhada, he said.
An investigation is under way to find out who has been selling the weapons to the network, so they can be arrested and brought to justice, the officer said.
"Militia members do not want stability, because stability in Iraq means they would no longer have an excuse to bear arms or operate within militias to serve the interests of other countries," he noted.
The trade in arms looted from areas liberated from ISIS increased after the US imposed sanctions on Iran, he said, as the sanctions led to a decline in Iranian support for militias operating in Iraq.
This forced them to engage in nefarious activities to finance themselves, he said.
Weapons cache destroyed
In the past three weeks, the Iraqi army has seized weapons and explosives left behind by ISIS near Mosul, Tal Afar, al-Baaj and other areas in Ninawa Plains, said Ninawa Operations Commander Maj. Gen. Numan Abdul al-Zubai.
"We confiscated more than 1,500 kilogrammes of various types of explosives and ammunition, as well as dozens of rocket-propelled grenades (RPGs)," he told Diyaruna.
The army also seized hundreds of small arms and light weapons, along with two missile launch platforms, he said.
If these weapons had remained hidden, ISIS operatives or other terrorist groups involved in the arms trade could have stolen them and used them to threaten the country's stability, al-Zubai said.
Iraqi forces are "continuing to carry out searches to excavate the weapons caches, to destroy them in place or move them to another place to dispose of them safely and securely to ensure they do not pose a threat", he said.
Several Iran-backed militias are involved in supplying the black market with weapons they extract from underground caches left behind by ISIS, said political expert Ahmed al-Hamdani.
The buyers are usually criminal gangs involved in murder or armed robbery, or tribes in remote areas who are embroiled in disputes with other tribes, he said.
Some illegally obtained weapons are smuggled into Syria by militias linked to Iran's Islamic Revolutionary Guard Corps Quds Force (IRGC-QF) and sold there to various armed groups, he said.
"In Iraq, we must not rule out the possibility that ISIS elements could [again] buy them," he said, noting however that Iraqi forces are making good progress in eliminating the networks involved in illegal weapons trade.