Six "Islamic State of Iraq and Syria" (ISIS) militants were killed in Iraqi airstrikes on their hideouts in the north of the country, a security expert told Diyaruna Wednesday (January 22nd).
"Precise intelligence reports collected by reconnaissance drones determined the location of four secret rest-houses where ISIS remnants gathered near the cities of Kirkuk and Mosul," said security analyst Fadel Abu Ragheef.
"Iraqi fighter jets on Tuesday launched swift strikes on the rest-houses, completely destroying them," he added.
"At least six terrorists who were inside the rest-houses were killed," he said, without giving more details about their identities.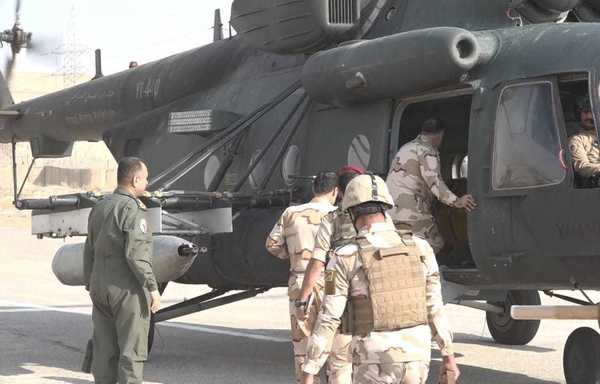 Iraqi F-16 fighter jets launched a successful attack from al-Balad airbase, the Iraqi Defence Ministry said in a statement Tuesday.
A "hideout of ISIS terrorists was destroyed in Wadi Al-Shay", south of Kirkuk, it said.
Stepped up counter-terror measures
New airstrikes on more enemy hideouts are "looming" after the latest attack, Abu Ragheef said.
ISIS elements seek to deploy and spread in uninhabited areas, especially in areas south and west of Kirkuk, such as al-Hawijah, al-Rashad and al-Riyadh, he said.
Intelligence sources indicate that ISIS is trying to establish a foothold in the administrative borders between the provinces of Kirkuk, Diyala, Salaheddine and Ninawa, taking advantage of the vast territory and complex geography of these areas, he noted.
"Areas such as Hamreen Hills, Wadi al-Shay, Mutaybija, al-Jalam and Ein al-Faras, all the way to the desert of Tikrit and Hatra, are still the most dangerous in terms of security," he added.
"ISIS remnants are present in these areas, perhaps not in large numbers, but they maintain some hidden presence there, especially in caves, valleys and areas with thick vegetation," he said.
"Completely eliminating those remnants is not an easy matter," Abu Ragheef noted, "but with intelligence effort, continuous monitoring and quality bombardment we can greatly reduce their danger and keep them under control."
ISIS has "lost most of its human and logistical capabilities, and no longer has the control and ability to hold territory", he stressed, adding that "pressure and focused security operations must be kept up".