Iraqi forces on Thursday (April 25th) launched a military operation to clear Wadi al-Shay, a remote area in southern Kirkuk province, of "Islamic State of Iraq and Syria" (ISIS) remnants.
Joint forces from the Counter-Terrorism Service (CTS), police and army are taking part in the operation with air cover from the international coalition.
It has resulted so far in the killing of six ISIS elements, the complete destruction of 13 rest houses, five hideouts, eight tunnels and six caves, the CTS said in a statement Thursday.
Wadi al-Shay -- located south-west of the town of Daqouq -- is part of the Hamreen mountain range, where ISIS remnants take advantage of the mountainous terrain to hide and evade attacks by Iraqi forces.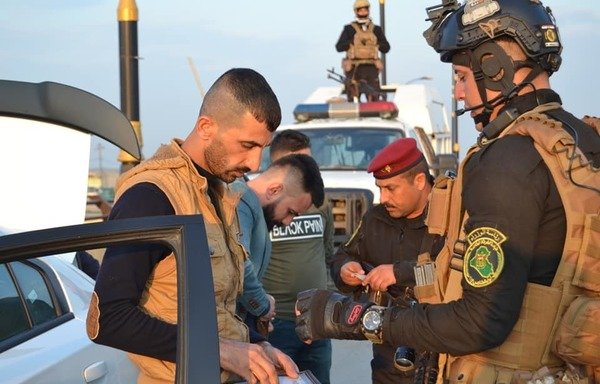 Ongoing operations
The operation in Wadi al-Shay is a continuation of "strenuous security efforts" by forces from the 61st Brigade and the Federal Police, said Kirkuk Police Command media director Col. Afrasiao Kamel Weiss.
These efforts have led to "the killing and arrest of a large number of terrorists and the destruction of their bases in focused attacks on the outskirts of Daqouq", he told Diyaruna.
Anti-ISIS operations underway in Kirkuk are proceeding according to plans based on intelligence reports, he said.
Local residents are contributing to these efforts "by providing accurate information on the terrorist elements' movements and hideouts", Weiss said.
Thanks to the support of intelligence agencies, the police have arrested a large number of wanted individuals charged according to article 4 of the anti-terrorism law, he said.
"Over the last two days, two wanted men were arrested, one of them at a checkpoint on the Baghdad road," he said.
"The other suspect was arrested by a Kirkuk intelligence and counter-terrorism force in the town of Yayji, south-west Kirkuk," he added.
ISIS remnants hiding in valleys and abandoned areas are targeted by Iraqi forces on a daily basis, he said, noting that the province "has become very secure as a result of co-ordinated operations between all military units and security and intelligence services".