Any military retaliation by the Iranian regime following the death of a top commander in a US drone strike would risk a sharp escalation in tensions between the two nations that would cost Iran dearly, Iraqi experts told Diyaruna.
The regime is left with no options but to refrain from retaliation, they said, and to end support for regional proxies and negotiate with the US and the international community.
On Sunday (January 5th), Brig. Gen. Hossein Dehghan, military adviser to Iranian supreme leader Ayatollah Ali Khamenei, told CNN that the response to the US strike that killed Islamic Revolutionary Guard Corps Quds Force (IRGC-QF) commander Qassem Soleimani would be military.
"The response for sure will be military and against military sites," Dehghan told CNN.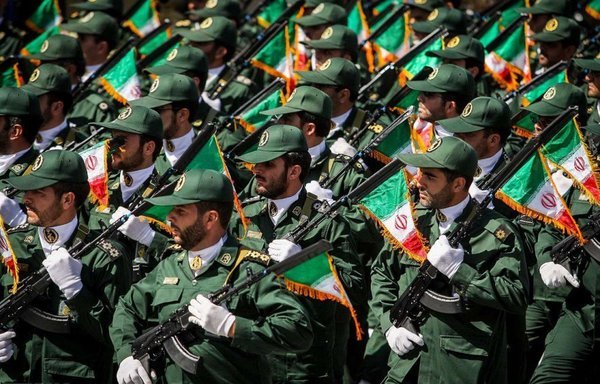 Khamenei himself vowed "severe revenge" after the US drone strike on Friday.
US Secretary of State Mike Pompeo said it was likely that Iran would try to attack American troops.
"We think there is a real likelihood Iran will make a mistake and make a decision to go after some of our forces- military forces in Iraq or soldiers in north-east Syria," he told Fox News in remarks aired Sunday. "It would be a big mistake for Iran to go after them."
The US has about 60,000 troops in the region, including around 5,200 in Iraq. Washington ordered thousands more soldiers to the Middle East on Friday after Soleimani's killing.
"We are preparing for all kinds of various responses," including cyber attacks, Pompeo said.
US President Donald Trump warned Saturday that the US is targeting 52 sites in Iran and will hit them "very fast and very hard" if Iran attacks American personnel or assets.
Trump said the US killed Soleimani because he was planning an "imminent" attack on US personnel in Baghdad, and should have been killed "many years ago".
"He was actively plotting in the region to take actions -- a big action, as he described it -- that would have put dozens if not hundreds of American lives at risk," US Secretary of State Mike Pompeo said Friday.
"We know it was imminent," Pompeo said of Soleimani's plot. "This was an intelligence-based assessment that drove our decision-making process."
Iran's rhetoric conceals reality
Iran has conspired to conduct attacks on US sites in Iraq at the same time as it attempted to sell the international community on a peace plan to "save the region from the edge of ruin", according to Foreign Minister Javad Zarif.
Iranian President Hassan Rouhani announced the plan, dubbed the Hormuz Peace Endeavour (HOPE), at the UN General Assembly in September, calling on Gulf nations including Saudi Arabia to join.
In an October 10th article in Kuwait's Al Rai daily, Zarif said that the HOPE plan offered a chance at "expansive security" and co-operation between Iran, Saudi Arabia, Iraq, Oman, the UAE, Kuwait, Qatar and Bahrain.
Co-operation could include areas such as a regional non-aggression pact, combating terrorism, cybersecurity, energy and freedom of navigation, Zarif said.
"In order to save the region from the edge of ruin, we feel the necessity of realising a new discourse more than ever," Zarif wrote in the article.
Despite its public appeal for peace and stability in the region, however, Iran has armed Iraqi militias and other regional proxies with small arms and short-range ballistic missiles, said former Iraqi MP Mithal al-Alousi.
Iran planned to "instruct those agents to launch missile attacks on US and international forces operating in Iraq at the Iraqi government's request", he told Diyaruna.
Iraqi militiamen aligned with the Iranian regime for financial gains "must know for sure that this regime is leading them into the abyss and wants to use Iraq as a theatre for open war that will wreak havoc upon Iraqis alone", he said.
Regime weakened by sanctions, poor economy
Iran's economy is deteriorating as a result of the sanctions and the regime is feeling the ensuing pressure, strategy expert Alaa al-Nashou told Diyaruna.
Iranians are paying a hefty price, he said, with high unemployment rates and rampant poverty. As a result, the regime itself is under threat from anger in the streets over policies that inflict daily suffering on citizens.
The regime, as a result of its fear of an "inevitable fall", will not risk entering into direct war with the US and the international community, as it is far too weak to opt for such an option, al-Nashou said.
The Iranian regime is "well aware of the extent of the US military's superiority", he continued, and against the backdrop of Soleimani's death, the response to any aggression "will be very severe and will cost the regime dearly".
Iran must submit to calls for de-escalation and turn to the negotiating table, he said, as well demonstrate good faith by "stopping its interventions and support of militias' that threaten neighbouring countries' security and the safety of navigation in regional waters".
US forces enhance Iraq's security
"Iran is a rogue state, and in case it chooses escalation, it is bound to do so only through its external proxies," said al-Alousi, as the regime would not jeopardise Iranian forces or resources in such a fight.
The international community should punish the Iranian regime for any aggressive behaviour, whether direct or indirect, he said.
"Just like the US was able to kill Soleimani and thwart his terrorist plans in Iraq, we will be happy with any action taken by the US administration together with the countries of the world to curb the Iranian regime's hegemony and influence," he said.
US forces in Iraq are present in Iraq to boost Iraqi security forces' counter-terror capabilities, al-Alousi said.
The partnership between Iraq and the US falls under an agreement regulating this relationship and the presence of US forces, he said.
"[US forces] are welcome because the Iraqi people need their support in confronting terrorism and maintaining their country's sovereignty and independence from any external interference, he added.