Iraqi forces in Diyala province have destroyed rest-houses and tunnels used by "Islamic State of Iraq and Syria" (ISIS) remnants, in a joint security operation that ended Wednesday (December 18th) in response to two terrorist attacks that killed and wounded army troops.
Two fighters were killed and a third wounded on December 15th when ISIS militants unleashed direct fire on a post of the 5th Division's Tank Battalion in Nawfal village in al-Muqdadiya district, the War Media Cell said in a statement.
On the same day, three soldiers from the 20th Infantry Brigade were killed and three others were wounded in an attack with light weapons in the area of al-Nada in ​​Balad Ruz district.
The gunmen took advantage of the thick fog and lack of visibility to carry out the attacks, according to the Diyala police command.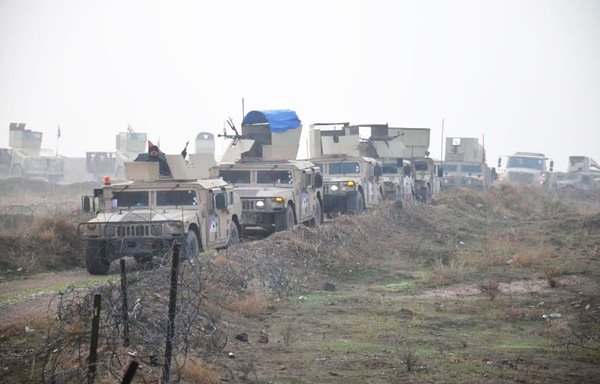 "A day after these two treacherous attacks, the police command held a security meeting and it was decided to redeploy and restructure the security units holding the area in a way that suits the areas of responsibility's geography and weather conditions," Col. Nihad Mohammed Hassan, the police command's media and relations director, told Diyaruna.
Strike force
Another meeting was held which was attended by commanders from the Diyala Operations Command, 5th Division, Intelligence, National Security and the local police.
The outcome was to "create a strike force to hit ISIS remnants found in areas of lax security", Hassan said.
A three-day joint security operation, dubbed "Avenging the Martyrs", was launched to track down the terrorists and destroy their hideouts in the al-Nada area, he added.
The operation led to "the destruction of four rest-houses and two tunnels, including the food and logistic supplies those sites contained", he said.
"Two explosive belts and six improvised explosive devices [IEDs] were also blown up," Hassan noted.
Other security operations will soon be carried out to cleanse the province of ISIS remnants, he said, adding that the Diyala intelligence services are working to track down the terrorists, specifically those who launched the last two attacks.
Those attacks do not reflect an increase in ISIS deployment or activity, Hassan said.
They only prove that "the terrorists are cowards who do not dare to confront us in normal weather conditions", he added.
ISIS remnants want to create an illusion that there are many of them and they are operating in a wide area, he said. "They attack our units in one place and hide quickly, then launch an attack elsewhere and escape, and so on."
"But our carefully planned operations will not leave them any room to survive or to move freely," he stressed.
Similar efforts have been carried out in other Iraqi provinces to clear the remainder of ISIS members and hideouts.