In recent hours, Russian and Syrian airstrikes hit a hospital and a civil defence centre (White Helmets) in rural Aleppo and Idlib provinces, injuring civilians and knocking both out of service, a local activist said Thursday (November 7th).
The civil defence centre that was hit is in the Aleppo province town of Andan, and has provided rescue, paramedic and fire-fighting services in rural Aleppo and Idlib, Idlib activist Musab Assaf told Diyaruna.
The airstrikes knocked it completely out of service and damaged its equipment, rendering it unusable, he said.
Airstrikes also hit al-Ikhlas maternity hospital in the village of Shnan in southern rural Idlib, Assaf said.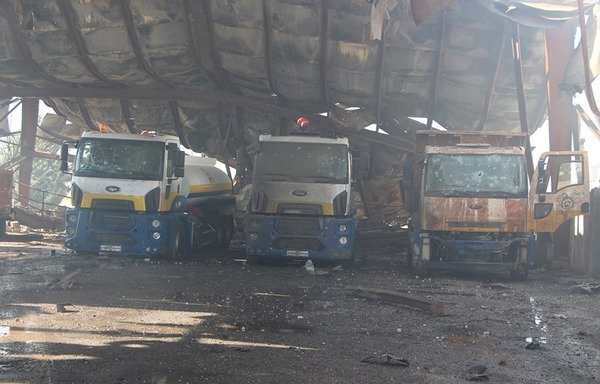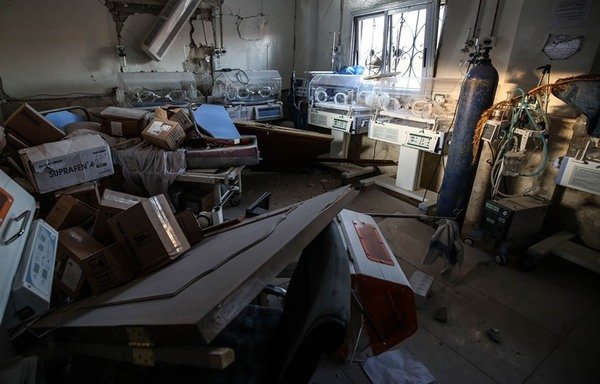 The hospital is operated by the Union of Medical Care and Relief Organisations, according to the Syrian American Medical Society Foundation (SAMS).
A number of injuries were reported, and the hospital suffered extensive damage that put it completely out of service, Assaf said.
Members of the White Helmets scrambled to extinguish the fires that broke out in the hospital in the aftermath of the airstrikes and moved the injured, including two medical staff members, to safer areas, he added.
"In recent days, health facilities in north-west Syria have come under increasing attack," SAMS said in a statement in which it detailed additional incidents.
"The attack on Shnan maternity hospital marks the 63rd attack on 46 health facilities in north-west Syria since the escalation began on April 26th, and the 23rd attack on a SAMS-supported facility during that same period," it said.
"It also marks the sixth attack on a maternity hospital, which is especially alarming given the already-severe gaps in reproductive health care provision in north-west Syria," the statement added.
Curtailment of essential services
Assaf said the hospital and civil defence centre had provided essential services to residents of rural Aleppo and Idlib -- an estimated population of 100,000.
With the bombardment of the hospital and civil defence centre, these services will no longer be available, he said, though the White Helmets are trying to set up new posts to make up for the loss.
Heavy airstrikes are continuing daily, especially in southern rural Idlib, he said, where residential areas are being hit hard with airstrikes that have killed and injured a large number of civilians.
Most recently, three children were killed and their mother was injured when their house in the village of Dar al-Kabira was hit by an airstrike, he said.
In the city of Jisr al-Shughour, a primary health centre supported by the Syrian Expatriates Medical Association (SEMA) was hit, according to SAMS.
Other areas coming under fire include the outskirts of Maarat al-Numan and the town of Maar Shureen, which are being pounded on a daily basis, Assaf said.
Tahrir al-Sham largely controls the Idlib region, which Syrian forces are battling to bring back under regime control with help from their main ally, Russia.