The Syrian regime and its allies are employing a "scorched-earth policy" as they advance in parts of rural Idlib and Hama provinces, a local activist said.
The civilian population of villages and towns in these areas have come under heavy bombardment from Russian and Syrian warplanes and regime artillery, and many have been forced to flee, Idlib activist Musab Assaf said.
This strategy -- emptying the area of its civilian population -- has allowed regime forces and allied militias to advance at certain points in rural Idlib, after fierce fighting with scattered armed groups in the region, he told Diyaruna.
Russian warplanes struck al-Kiwan hospital in the town of Kansafra in southern rural Idlib, knocking it completely out of service, he said.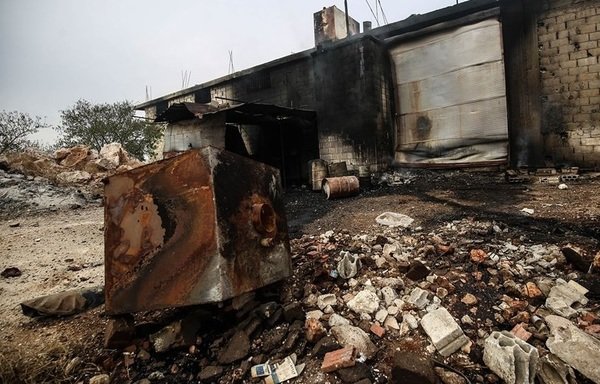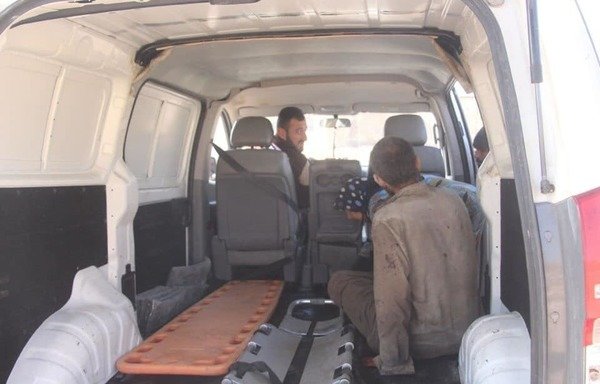 The facility was evacuated prior to the Sunday (November 24th) strike, and no casualties were reported, the Union of Medical Care and Relief Organisations (UOSSM) said in a statement.
The attack marks the 66th medical facility attacked since April, it said.
UOSSM condemned the continued attacks on medical facilities and staff "in the strongest possible terms", saying perpetrators must be held accountable for what it described as "deliberate war crimes".
Russian warplanes also hit the main bakery in the town of Benin in southern rural Idlib, damaging the building and equipment, sparking fires and knocking it out of service, Assaf said.
Battles with Tahrir al-Sham
The latest round of airstrikes and missile barrages hit a large number of homes, civilian and religious facilities and mosques in the region, Assaf said.
Meanwhile, fierce fighting is taking place in southern rural Idlib between the Syrian regime and Tahrir al-Sham and their respective allies, he said.
"This has led to a regime advance, with Syrian armed forces taking control of several towns in recent hours, including Umm al-Khalakhil, al-Msheirfeh, al-Lweibdeh, al-Zarzour and Tal Khazneh," Assaf said.
According to some reports, he said, these towns were totally destroyed, which facilitated their capture by the regime.
Fighting is continuing in the towns of Umm al-Tineh and Tal Dam, he said, with reports indicating that as of Tuesday, regime forces have made partial advances.
This strategic area connects al-Raqa, al-Hasakeh and the edges of Idlib province, he said, noting that control of it opens up new roads and passageways to the Syrian regime, through which it can move and transport equipment.