Iraqi intelligence forces have recently destroyed several "Islamic State of Iraq and Syria" (ISIS) hideouts in Anbar and Kirkuk provinces that contained chemicals used in making explosives, an Iraqi expert told Diyaruna.
The forces seized on Monday (September 30th) 100 kilogrammes of ammonium nitrate, a chemical used in making explosives, in the area of Sarkalan in Kirkuk, said security analyst Fadel Abu Ragheef.
They also seized weapons, light ammunition and IEDs that were found at the hideout, he told Diyaruna.
On Saturday, military intelligence forces raided another ISIS hideout in Heet's old camp area in western Anbar, that contained around four tonnes of C4 explosives.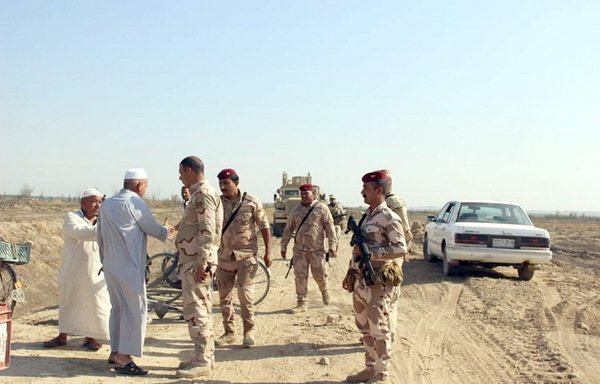 "It is the largest ISIS stockpile of its kind of this high-impact toxic explosive," said Abu Ragheef.
On September 26th, the Hawks Intelligence Cell, together with the Anbar police's tactical regiment, "raided three secret sites in the desert of Wadi al-Qadhf that contained chemical materials", according to Abu Ragheef.
During the operation, 360 improvised explosive devices (IEDs) and 200 RPG-7 grenades were seized, he said.
"The chemical materials, explosives and weapons found in those sites were destroyed and the road was cut off for enemy remnants wishing to use them to launch terrorist attacks," he added.
Security successes
The discovery and disposal of these deadly materials is a "great achievement added to the series of quality accomplishments by the intelligence forces over the last few weeks with the help and co-operation of local residents", Abu Ragheef said.
These achievements included the killing of at least 10 senior ISIS leaders in international coalition airstrikes, which were based on reports by the Hawks Intelligence Cell, he said.
The strikes hit ISIS rest-houses and hideouts near the Allas and Ajil oil fields and the Tikrit fertiliser plant in Salaheddine province and Hawi al-Athim in Diyala, he said.
On Sunday, an ISIS leader who had served as the "general sharia officer" of the group's 'Wilayat Ninawa' was arrested after his hideout in a Baghdad suburb was raided, Abu Ragheef said.
"The operation came after the Iraqi intelligence had taken down dozens of ISIS sleeper and active cells in different areas of Ninawa, Salaheddine and Anbar, and the outskirts of Baghdad," he said.