Over the past seven months, Iraqi forces have thwarted at least 400 terror attacks by "Islamic State of Iraq and Syria" (ISIS) remnants, intelligence expert Fadel Abu Ragheef told Diyaruna Tuesday (April 21st).
The attacks were foiled via timely and accurate pre-emptive strikes by security and intelligence forces, he said.
These took place primarily in the Hamreen hills and the mountain range that extends to the provinces of Salaheddine and Kirkuk, up to Ninawa Island, as well as the western Anbar desert, he said.
"Many [ISIS] cells have been taken down, and leaders in the positions of chief sharia officer, grand mufti, general administrative officer, chief transporter of suicide bombers, and mobile and fixed detachment leaders have been taken out," said Abu Ragheef.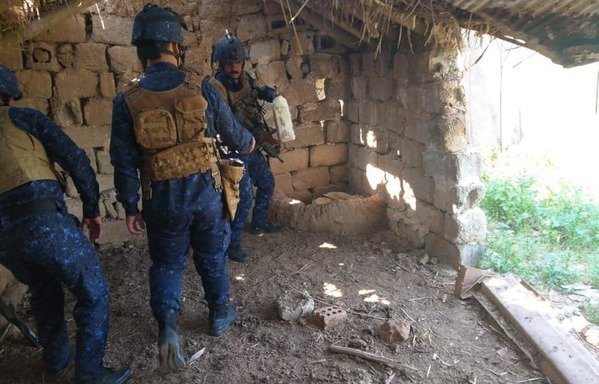 With every thwarted attack, security forces have found documents inside the group's hideouts that offer intelligence about ISIS remnants and their hiding places, leading to more pre-emptive operations, Abu Ragheef said.
The recent surge in ISIS attacks can be attributed to the group's tendency to exploit domestic and political crises to expand its activities, he said.
It now seeks to exploit the security forces' preoccupation with fighting the novel coronavirus (COVID-19) pandemic to carry out guerrilla warfare-style attacks in areas with compromised security, he said.
These operations indicate that ISIS remains active and can carry out the occasional terrorist attack, he said, adding that it is necessary to keep up efforts to prevent the group from gaining a foothold again.
ISIS chief remains in Iraq
Regarding media reports about a recent entry to Iraqi territory of the new ISIS leader, Abu Ibrahim al-Hashimi al-Qurashi, Abu Ragheef asserted that al-Qurashi "had never left Iraq in the first place".
The available information confirms that al-Qurashi, whose real name is Amir Mohammed Abdul Rahman al-Mawla, has been hiding in various places in northern and western Iraq, he said.
"He has been moving about without raising suspicion by changing his appearance and using secret paths," he said.
"Our intelligence services have been tracking this criminal's movements since he was declared the new [ISIS] leader early November," said Abu Ragheef, noting that more information is now available about al-Qurashi's movements and plans.