A coalition airstrike Sunday (September 8th) killed six members of an "Islamic State of Iraq and Syria" (ISIS) terror cell in Salaheddine province, local media reported.
The airstrike, based on intelligence provided by the Hawks Intelligence Cell, "successfully struck a cave in Makhoul mountains near the cement factory in northern Salaheddine", security analyst Fadel Abu Ragheef told Diyaruna Tuesday.
It targeted a six-member cell led by Khattab Khalaf Mohammed Saleh al-Jawari, an ISIS leader responsible for co-ordinating operations between three of the group's "wilayat" (provinces): Tigris, al-Jazeera and Kirkuk.
The airstrike resulted in the death of another leader, known as Musab, who was in charge of placing booby-traps in the Makhoul mountains area, as well as an administrator and three fighters of the group, Abu Ragheef said.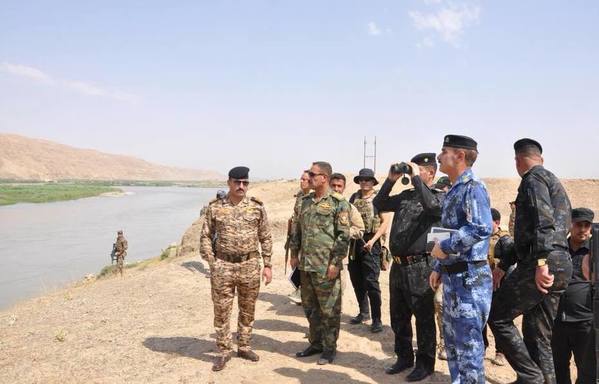 "This dangerous terrorist cell was responsible for armed attacks against civilians and was active in planting explosives and improvised explosive devices [IEDs]," he added.
It also was behind the kidnapping and killing of three brothers -- Saad, Mohammed and Omar Jassim al-Hamadi -- who hail from the village of al-Mashak in Baiji, northern Salaheddine province, while they were picking truffles on the foothills of Makhoul mountains.
The February 7th attack "sparked widespread public outrage", he said.
Widespread arrests in Salaheddine
Meanwhile, Iraq's Counter-Terrorism Service (CTS) conducted late Monday (September 9th) an airdrop in Mutaybija and the Salaheddine desert during which 15 militants were killed.
In co-ordination with the international coalition, CTS forces killed 15 terrorists, including suicide bombers, and arrested nine others, the CTS said in a statement.
Coalition airstrikes also destroyed several rest-houses, caves, tunnels and a training camp belonging to ISIS.
The airstrikes coincided with a series of arrests targeting ISIS suspects in Salaheddine province.
"Over the last few days, intelligence and security agencies have arrested 75 wanted ISIS members in pre-emptive operations," said Abu Ragheef.
Most of the detainees are from Salaheddine and were arrested after their hideouts were raided in different areas of the province, including eastern al-Sharqat, Ein al-Faras and Salaheddine Island, he said, adding that some are from eastern Mosul.
They are affiliated with ISIS's Wilayat Tigris and Wilayat Salaheddine and were part of secret cells active in transporting and preparing suicide bombers, as well as in the group's administrative, jurisprudence and financial offices, he added.
One of the cells was planning attacks on Salaheddine government buildings, in addition to targeting mass gatherings, such as football fields, to inflict heavy losses, Abu Ragheef said.
"The arrests came after careful monitoring and an effective intelligence effort," he said.