Numerous service projects in Iraq that have been awarded to Iranian contractors or sub-contractors have not been completed, even though in some cases it has been years since work began, Iraqi experts told Diyaruna.
They also pointed to loopholes in the law that allow companies that have won a contract to transfer all or part of the work to subcontractors who carry out the assigned work at a lower cost, sometimes using substandard materials.
In 2008, the Iraqi government awarded the Iranian company ABC a contract to build 200 schools using iron structures in several provinces, including Anbar, at a cost of 280 billion Iraqi dinars ($235 million).
But progress has been slow and the project has not yet been completed, with some claiming the company has violated the terms of the contract.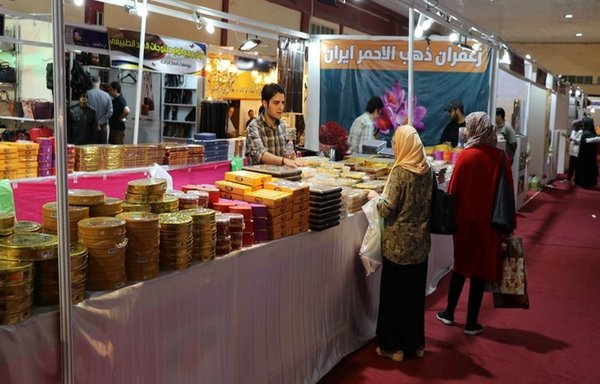 Other lagging public sector projects that have been awarded to Iranian companies include the construction of a housing complex and a sewage system in al-Shatra district in Dhi Qar province.
Many Iranian companies are "unequipped technically or financially to start projects that are awarded to them", said Ramadi resident Laith al-Janabi.
Iraqis end up paying the price and shouldering the burden of poor public services, he told Diyaruna, noting that the education, municipalities and housing sectors have been the most heavily affected.
Pressure from militiamen
Members of Iran-backed militias who won seats in Iraq's parliament "are exerting immense pressure" to award public sector project contracts to Iranian firms, a Baghdad resident who asked to remain anonymous told Diyaruna.
This is done to appease Iran and serve its interests, he said, adding that some Iranian firms have "no expertise or ability to implement the required work".
Political affairs researcher Abdul Qader al-Nayel singled out several stalled projects that had been previously awarded to companies he described as "economic fronts for Iran's Islamic Revolutionary Guard Corps (IRGC)".
"There are projects for building schools and hospitals, such as the hospital in Najaf, where the foundations were laid more than a decade ago and the projects have yet to see the light of day," he told Diyaruna.
Hundreds of millions of dollars have been depleted from Iraqi state coffers as a result of these mismanaged projects, he said.
These companies not only seek to benefit financially from Iraq's economy, but also are suspected of attempting to influence decision makers, he said.
"This is being done with the direct help of the Iraqi militias that are supervised by Qassem Suleimani, commander of the IRGC's Quds Force," he said.
Impact on Iraq's economy
Iraqis are aware of the impact that opening branches of Iranian industrial companies in Iraq will have on their economy, al-Nayel said.
These companies seek to flood the Iraqi market with Iranian products, which will impact local production facilities in Iraq, he said.
Iran is actively trying to strengthen its economic footprint in Iraq "at any cost, in order to bypass the US imposed economic sanctions and make profit", economist Salama Smeisim told Diyaruna.
She suggested opening the doors to national and international companies to compete for reconstruction and development projects based on standards of "competency, expertise and transparency".
"This can only be achieved after significant reform and incentives are put in place," she said, the most important of which are providing a safe and welcoming environment for investors that is free of bureaucracy and corruption.