After years of setbacks that have roiled its economy, from battling the "Islamic State of Iraq and Syria" (ISIS) to contending with popular protests and the coronavirus crisis, there are signs Iraq's economy is getting back on its feet.
Since taking office last May, Prime Minister Mustafa Kadhemi has sought to keep ISIS in check -- in January announcing the death of Iraq's top ISIS leader, Abu Yasser al-Issawi -- as well as to curb Iranian influence.
Kadhemi's government has been taking active steps to limit the influence of Iran's Islamic Revolutionary Guard Corps (IRGC), which has been trying to weaken Iraq through the actions of Kataib Hizbullah and other proxy militias.
In September, Kadhemi initiated an "unprecedented" crackdown on government corruption, ordering that arrest warrants and summons orders be enforced against officials wanted for investigation on corruption charges.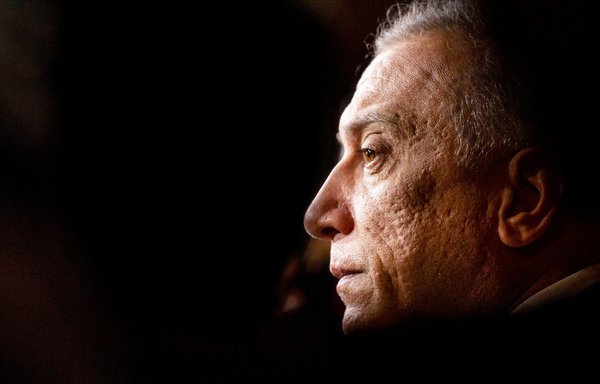 And he is on track to keep his pledge to the Iraqi people by setting early elections, scheduled to take place on June 6.
These actions have set the economy on a path to future success, observers say.
Oil sector development
The development Iraq's oil sector has seen in recent years has enabled Iraq to take a prominent position in the global oil market, said Ministry of Oil spokesman Assem Jihad.
"The ambitious plans to increase oil production capacity are ongoing, with many new projects on their way, aimed at developing oil sector infrastructure, especially with regard to oil refining," he said.
The ministry has signed a set of contracts with international companies to build oil refineries, most recently on January 21, he said, when it signed a preliminary contract with Emirati company Al-Awsat Ltd. to build a Dhi Qar refinery.
Once it is operational, the Dhi Qar refinery will have a capacity of 100,000 barrels per day, and is expected to create 3,000 jobs, he said.
The ministry signed two other contracts late last year, he said.
One contract will enable the Iraqi company Sun to build a production unit in the Najaf refinery, with a capacity of 6,000 barrels per day.
The other project, with Japanese company JGC, will add production capacity in southern Iraq refineries that will start at 55,000 barrels of refined oil per day and go up to 100,000 barrels, using modern technology.
Work continues on the Karbala refinery project (with a capacity of 150,000 barrels per day), with much of the project already completed, he added.
Post-ISIS oil sector recovery
"Progress is also being made on reconstruction projects of oil facilities destroyed as a result of terrorism," the ministry spokesman said.
"Al-Qayyarah field and refinery have been reactivated, as well as al-Sumoud refinery (formerly Baiji), at a capacity of 140,000 barrels per day," he noted.
In August 2016, Iraqi forces pushed ISIS from al-Qayyarah in Ninawa province, concluding a successful three-day operation to expel the group's fighters from residential neighbourhoods, power plants and other infrastructure.
Al-Sumoud refinery, in Salaheddine, suffered extensive damage at the hands of ISIS, resuming production in 2019 after rehabilitation work was completed.
"Iraq in its development plans has given priority to increasing its gas production," Jihad said, with projects to produce 500 million standard cubic feet of gas per day in fields in Maysan and Dhi Qar provinces.
Another project aims to extract a further 400 million cubic feet from the Basra field, he said.
Iraq has an estimated reserve of 132 trillion cubic feet of gas, about 70% of which is associated with the extraction and processing of oil, according to the ministry's preliminary estimates.
"Our plans focus on optimal exploitation of associated gas, as well as on developing free gas production fields in Ukaz (Anbar province) and al-Mansouriya field in Diyala province," Jihad said.
Meanwhile in neighbouring Iran, oil production has witnessed a steady downward trend over the past few years as a result of a number of factors, including ongoing US sanctions.