Security authorities in Anbar province have intensified their operations to hunt down "Islamic State of Iraq and Syria" (ISIS) remnants deep into the province's western desert, near the border with Syria.
They have also asked residents to stay clear of remote desert areas to avoid being targeted by ISIS elements.
For nearly a week, security forces have been carrying out air and ground attacks against ISIS commanders and hideouts deep into the desert, Anbar provincial council security committee chairman Naeem al-Koud told Diyaruna Tuesday (April 16th).
The operations are being conducted jointly between the Anbar and al-Jazeera operations commands, and elements of the provincial police's elite forces, he said, with air cover from the Iraqi army and international coalition.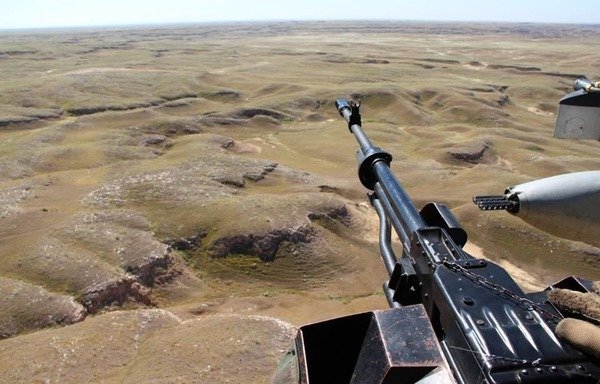 The Anbar police on April 12th revealed the names of three ISIS suicide bombers who were killed in a recent operation in the western desert area of al-Husseiniyat -- Abu Mustafa al-Hayali, Abu Hajir al-Sinjari and Abu Bashir al-Muhammedi.
Two dangerous terrorists wanted for trial were also arrested in the same operation -- Riyad Kamil Shatran al-Marawi (Rabadi) and Abdul Salam Muhammed Musallim al-Karbouli -- alongside a group of suspects.
The operation resulted in "the destruction of five rest-houses, the torching of various vehicles and motorcycles, and the seizure of a number of weapons that were in the terrorists' possession", according to the police statement.
Suspicious movements immediately targeted
"These pre-emptive security operations have paralysed the movement of remaining ISIS elements hiding in the desert," al-Koud said, and "they will continue until the last terrorist is killed".
Security and intelligence reports indicate that ISIS remnants "have stopped all movements and will not venture out to exposed areas under any circumstances", he said.
"Any suspicious movement or activity is now immediately detected and targeted by military aircraft and units heavily deployed in the desert areas," he said, calling on residents to co-operate with security services to strengthen their province's stability.
"The intensified attacks are aimed at clearing those areas of any presence of terrorist elements or cells and trapping them to death in their holes, without giving them any chance of survival," he said.