Anbar province has opened dozens of new classrooms designed to meet the needs of children with disabilities or special needs, local officials told Diyaruna.
The move follows the training of teaching and educational staffs on the methods of teaching students with special needs at all grade levels.
"Anbar sustained enormous devastation in the past period that left a large number of people disabled and with special needs," said Khalil Dhabab, an educational supervisor with the Anbar Education Directorate.
This includes a significant number of amputees, he told Diyaruna.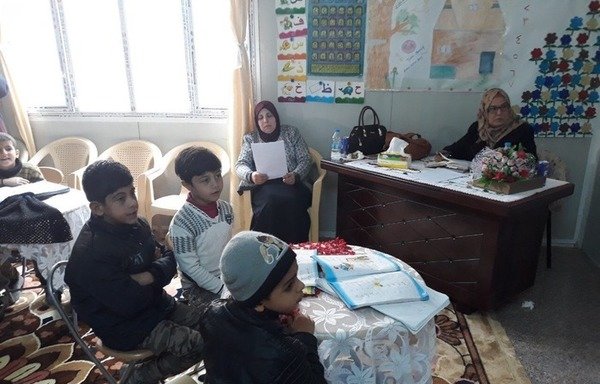 "The Anbar Education Directorate opened 100 classrooms in the Ramadi region for students with special needs at all grade levels, and is working to open another 40 classrooms next month," he said.
The directorate also opened 200 classrooms for students with special needs at all grade levels in various areas of Fallujah, as a first stage, according to Mohammed Saleh, director of education in Fallujah.
"The classes were opened in elementary, intermediate and high schools after those schools were furnished with all requisite teaching and instructional material," he said.
Teacher training
"Teaching staffs were trained by specialised supervisory committees on the concepts of educating students with special needs, and how to deal with them on the psychological level before the educational level," he said.
They were taught how to teach the curriculum to children with special needs in a way that facilitates learning, he said.
"There are approximately 340 students with special needs in Fallujah and the neighbouring areas, and efforts are ongoing to open more classrooms for them in city schools in the upcoming period," he added.
"The past period led to a rise in the number of students with disabilities, psychological disorders and special needs," said Fahad al-Rawi, a teacher in Heet district, referring to the "Islamic State of Iraq and Syria" (ISIS) incursion.
There are a number of deaf or mute students, "all of whom require special support and attention" as well, he told Diyaruna.
"Twenty-two classrooms accommodating a total of about 200 students were opened for students with special needs in Heet and al-Baghdadi area west of Ramadi," he said.
"Teaching staffs of all grade levels have been trained to run those classrooms," he added.
Ability to learn
"All Anbar districts and localities need to open classrooms and schools for students with special needs and expand the teaching and instructional material needed to teach those students and ensure they excel at all grade levels," al-Rawi said.
"Students with special needs have experience, skills and talent," said Ahmed al-Ani, a member of the teaching staff in Rawa district.
"All that was needed was the requisite [instructional] material, and [trained] teaching staffs to deliver the educational and school curricula to them at every grade level," he told Diyaruna.
Teachers have been trained on how to teach students using teaching aids and "modern and sophisticated educational tools", he said.
These materials and techniques help the students understand the lessons and learn to the best of their abilities "without problems or impediments", he said.