Schools in areas of northern Syria governed by the Arab-Kurdish autonomous administration have welcomed their students back for the new school year after the completion of repair and reconstruction work.
Notable this year was the setup of a special school in the city of al-Raqa for hearing and speech-impaired children.
The number of students in al-Raqa and its rural areas this year stands at around 130,000, Yousef Mohammed, an official of the al-Raqa Civil Council's education committee told Diyaruna.
The students were distributed among 322 schools after the repair work was completed on dozens of schools damaged during the war on the "Islamic State of Iraq and Syria" (ISIS), which was ousted from the area two years ago, he said.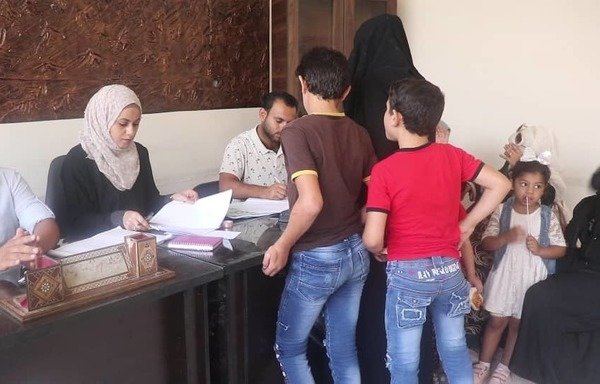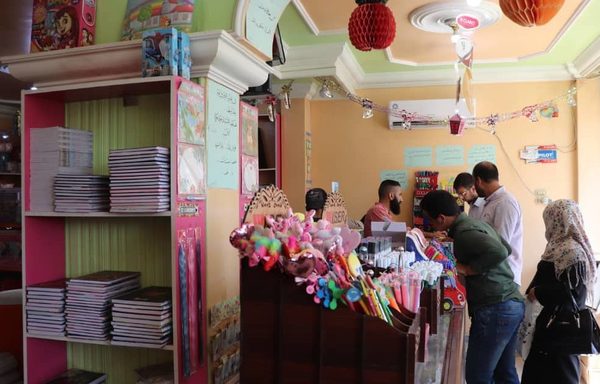 "The necessary measures were taken to ensure that the number of students per classroom does not exceed 25 students," he said.
A new batch of teachers have undergone summer training on teaching all grades and subjects, he said, bringing the total number of teachers to 5,200.
New school for hearing, speech impaired
Samia Mustafa, of the al-Raqa Civil Council's social affairs and labour committee, said what was notable this year was "the near-completion of a special school for the region's hearing and speech-impaired children between the ages of 4 and 16".
Work has been completed to equip the school -- which used to be a sharia school under ISIS -- to receive a maximum of 250 students with hearing or speech problems, she said.
"It is the only school to provide such services in the region," Mustafa said, noting that it was especially important due to the fact that travel to Damascus is "very difficult for most parents".
"The school will work in co-operation and co-ordination with the education committee, and students who complete their classes will be able to easily enter the labour market or transfer to other schools after acquiring the skills they need to do so," she said.
'Insistent on education'
Not too far from al-Raqa, the Civil Council of the town of al-Tabqa and its rural areas took steps this year to ensure the education process proceeds as seamlessly as possible, said Ghanem al-Faraj, an administrator with the council's education committee.
The committee "started a dialogue with the region's teachers through a seminar that it organised to listen to their grievances and try to address the problems they faced last year and discuss ways to overcome them this year", he told Diyaruna.
Meanwhile, the back-to-school atmosphere has returned with gusto to al-Raqa and its countryside, said teacher Mahmoud al-Amin.
"The markets are bustling with activity as shoppers buy school supplies and items that were relatively scarce in previous years at reopened stationary shops," he told Diyaruna.
"Parents are insistent on education more than ever," he said, "owing to the fact that the security situation has calmed down and security and peace are setting in."