Recent security operations in Diyala have destroyed "Islamic State of Iraq and Syria" (ISIS) hideouts in the remote areas of the province where they retain a small presence, the Diyala Police Command said Friday (January 11th).
ISIS elements "no longer have any presence in Diyala cities and are currently concentrated in the eastern and northern parts of the province", police spokesman Col. Ghaleb al-Attiya told Diyaruna.
"They still remain, though not in large numbers, in the areas of Hamreen and the desert border that separates Diyala from Salaheddine province," he said.
ISIS remnants have been hiding out in remote valleys and in caves, he added.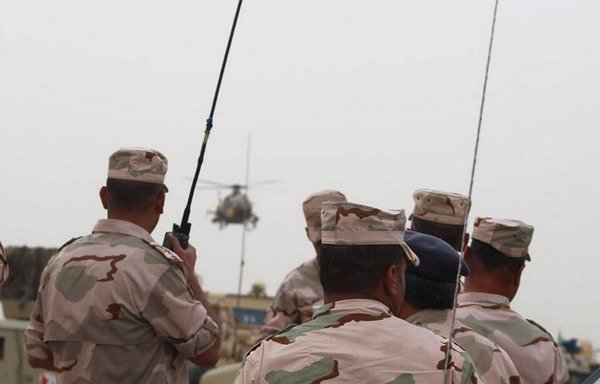 "But through aerial reconnaissance and intelligence reports, we are launching periodic surprise operations to destroy these bases and kill or arrest the terrorists inside them," he said.
"Since the beginning of this year, we have carried out three searches and attacks on ISIS remnants in the Hamreen hills, southern Bahraz, Balad Ruz and villages scattered on the border with Salaheddine," al-Attiya said.
"As a result of our operations, four rest-houses have been destroyed to date; two in southern Bahraz and two in the north of the province," he said.
Some had been recently built, he noted, while others were under construction.
Crippling ISIS's ability to move
The army's air force also destroyed nine ISIS bases in Diyala, along with eight trucks and motorcycles the militants had used as transportation, and fuel stores and small power generators belonging to the group, al-Attiya said.
Two ISIS elements were killed during the operations, and a "dangerous" element was arrested in Balad Ruz, who "confessed to the assassination of a number of members of the security forces at different times", he said.
"The terrorist gave us important information about the terrorist network he was running that included their names, identities and hiding places, and we are about to arrest and dismantle this group," he said.
In addition to these operations, Diyala police in the last few days have been carrying out a series of raids in Baquba, Habhab, Bahraz and Jalawla.
They have been able to arrest 10 individuals who were wanted on various charges, including two who were wanted on terrorism charges, he said.