Iraqi warplanes on Monday (December 31st) carried out fresh airstrikes on an "Islamic State of Iraq and Syria" (ISIS) site inside Syria, the Joint Operations Command said.
Iraqi F-16 jets conducted a raid in the Syrian town of al-Sousa, eight kilometres from the Iraqi border, command spokesman Brig. Gen. Yahya Rasul told Diyaruna.
The raid was based on accurate information provided by the intelligence and counter-terrorism directorate of the Iraqi Falcons Intelligence Cell, he said.
It resulted in the complete destruction of the site -- a two-story house -- and the death of 30 ISIS leaders who were holding a secret meeting to plan terror attacks, he said.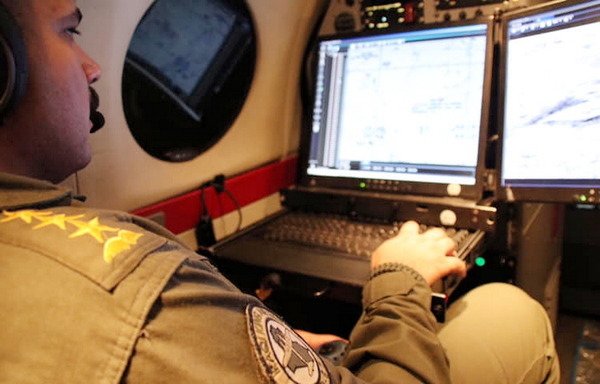 "While at the Joint Operations Centre, I saw pictures and videos of the operation, which was a very successful, highly effective quality strike against senior enemy leaders," Rasul said.
The strike "helped destroy [ISIS's] remaining capabilities and paralyse its movement", he added.
Raids 'will not stop'
The raid is part of "our continuous efforts to dry the sources of terrorism and not to allow ISIS terrorists to threaten our country's security and safety", he said.
"Our strikes will not stop and we will not allow the enemy any time to make a move on our territory and carry out terrorist acts," he added.
The ranks of ISIS remnants in Syrian areas adjacent to the Iraqi border have been degraded by the continuous attacks on their last stronghold there, said Rasul.
Iraqi forces have previously targeted two ISIS sites in al-Sousa in a December 11th strike that killed dozens of the group's elements.
"The bombing first hit a gathering of ISIS leaders and members, leaving about 30 dead," Ministry of Defence spokesman Maj. Gen. Tahseen al-Khafaji told Diyaruna.
"It was followed by more airstrikes against terrorist sites in the same area that killed at least 13 terrorists, including inghimasi [suicide] battalion elements who were preparing to infiltrate into Iraq and carry out terror attacks," he said.
In a separate incident, 40 ISIS elements were killed in an Iraqi aircraft strike on November 20th on two bases, the first of which was an arms depot in al-Sousa belonging to ISIS's "al-Farouq Brigade".
The second strike targeted the brigade's site in the Syrian town of al-Baghouz.